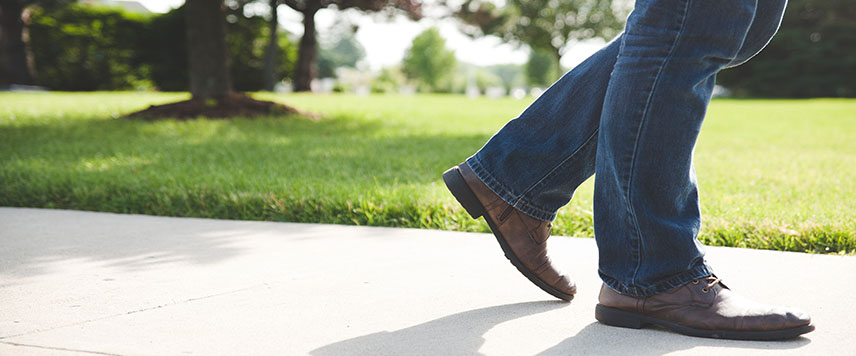 White Collar Crime:
Corporate Compliance
The best way to deal with the inherent risks of doing business is to avoid trouble in the first place. Corporate Compliance programs from Faruki are key in this regard.
Why the Emphasis on "Programs"?
For many reasons, total and complete compliance with each rule, regulation, ordinance, code provision, industry requirement, etc. is simply impossible to achieve. For one, the stark reality of the modern business environment is that no matter the business, applicable rules and regulations are far too voluminous and complex to render total and complete compliance as a realistic goal. Another reason is the heightened enforcement environment in which businesses presently operate.
A consequence of isolated but highly-publicized corporate wrongdoing committed in the not-too-distant past, both the quantity and quality of law enforcement and regulatory resources devoted to investigating and prosecuting noncompliant businesses has never been greater. Finally, and perhaps most tellingly, the reality is that compliance is not something a business can completely control. Substantive compliance with rules and regulations is a question decided at the employee level. Because businesses cannot fully control their employees, they cannot ensure total compliance. And because employees are human, mistakes will be made. Although a business may have the best intentions, the issue of noncompliance is not a question of "if," but of "when."
The inherent futility of the goal of total, complete, and constant compliance does not mean that corporate attempts at compliance are a waste of time. To the contrary, it is precisely because total compliance is an unachievable goal that having evidence of a corporate commitment to compliance is critical. This is because the law recognizes and values such a commitment, and provides for the consequences of noncompliance to be significantly mitigated (if suffered at all) based on this commitment. Thus, while a business cannot stop one of its employees from violating a rule or regulation – an infraction which under the law, is imputed to their employer in nearly every circumstance – that business can prevent the consequences of such "rogue" behavior from being catastrophic (or even significant). The key is a demonstrated commitment to compliance.
What does it mean to demonstrate a commitment to compliance, and how does a business show evidence of this commitment? This can be accomplished by having an "effective ethics and compliance program" as that term is defined by law. Constructing and maintaining an effective ethics and compliance program has both real and symbolic value, and can be (and often is) the difference between the consequences of noncompliance behavior falling squarely on the shoulders of the noncompliant employee(s) and those consequences spilling over to the employer as well. Given the tremendous preventative value of an "effective ethics and compliance program," particularly considering such a program's minimal cost, maintaining an "effective ethics and compliance program" amounts to a corporate "no-brainer."
An "effective ethics and compliance program" requires, at a minimum, certain basics. Serving as the foundation of any compliance program is a written "Code of Conduct" or "Code of Business Ethics." This written "Code of Conduct" amounts to a comprehensive but general overview of a business's compliance protocols and policies, and should both outline procedure as well as emphasize the business's commitment to compliance. In this sense, a business's "Code of Conduct" is both a plan itself as well as evidence of the same. To qualify as an "effective ethics and compliance program," in addition to the "Code of Conduct" – a business must have certain procedures in place, including (a) a mechanism for anonymous reporting of violations of rules and regulations, (b) the designation of an individual to be responsible for compliance (i.e., a Chief Compliance Officer), and (c) anti-whistleblower policies. To qualify as "effective," a business's ethics and compliance program must also be monitored periodically to ensure that it works, and all employees must be trained no less than annually as to its policies and procedures. Also, a business's "governing authority" (generally, its board of directors) must be trained on the business's compliance program and is charged with being "knowledgeable" with respect to the program. Finally, although not required per se, the law defining what it means to have an "effective ethics and compliance program" recognizes the value of having a periodic, third-party review of a business's ethics and compliance program.
Our experience is that most businesses significantly discount the compliance risks they face. Indeed, many businesses have no compliance program in place at all. In the present climate, this is an unnecessary and potentially-catastrophic risk. The fact is, the cost/benefit of investing in a compliance program – or ensuring that an existing compliance program qualifies as an "effective ethics and compliance program" as defined by law – is not a close call. The cost of creating and implementing a program – or updating a business's existing one – is dwarfed by the value added in terms of protection and prevention. In many ways, it is the most obvious investment a business can make. The Faruki attorneys are experienced in assisting businesses with their compliance needs – serving as your guide in establishing corporate compliance programs that address your greatest compliance risks and mitigates problems before the government shows up. We start by providing you with a big picture review of your compliance obligations, from data privacy and supplier agreements to internal controls and labor relations. We then develop customized solutions to your identified compliance risks, prioritizing areas of vulnerability. Whether starting from scratch or tweaking an existing program, we structure and implement a compliance program that not only qualifies as "effective" but also utilizes resources wisely.
Program Design
Our attorneys can facilitate a top-down or bottom-up compliance risk assessment as a first step toward designing an "effective ethics and compliance program." Once the risk assessment is completed, we can design and help implement a compliance program that complements an employer's strategic objectives with initiatives that add value, reduce risk, and promote a culture of compliance throughout the organization.
Program Evaluation & Assessment
Businesses with existing compliance programs should periodically assess their program's effectiveness to determine whether they meet the needs of the organization, and whether their program qualifies as an "effective" program under the law. Our attorneys have the skills and background necessary to help businesses of all sizes evaluate and assess their compliance and ethics programs.
Policy & Procedure Development
From broad codes of conduct to detailed policies designed to address an organization's high-risk areas, our team is experienced in designing, drafting, and implementing necessary compliance policies and procedures. Such policies should not be of the "stock" variety. Our team designs and implements codes of conduct while constructing policies and procedures which uniquely implement our client's values, principles, and strategies.
Training & Education
Periodic and documented training is a core component of any compliance program. Our compliance team can design and conduct these training programs for our clients.
Investigations
Not every instance of noncompliance warrants a full-scale investigation. But some do. Our attorneys can help you determine when an investigation is warranted, and how to conduct it. Where investigations are warranted, they need to be done right, and they need to be done under the protection of the attorney-client privilege, lest their results be subject to public disclosure. Often, disclosure is in the best interest of the company depending on the investigation's findings. Determining what to disclose, when to disclose it, and to whom to disclose requires the experienced counsel of those who have been on "the other side." Our team brings this experience to our representation.
In the end, compliance isn't complicated. It's a cost-effective investment that protects your business. Our experienced attorneys can help you address the full spectrum of your compliance needs.