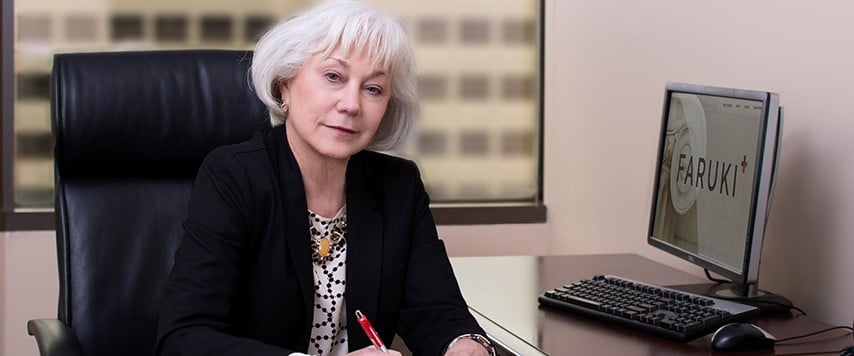 Executive Director
Joan M. Germann
As Executive Director, Joan is responsible for managing Faruki PLL's business operations. She leads the administrative managers who oversee the firm's financial operations and information technology systems. She also serves as the business adviser to the partners in the development and execution of the firm's strategic initiatives.
Joan has more than 25 years of executive-level experience. She has a wide range of executive-level experience with all aspects of operations including finance, human resources management, administration, information systems and business development/marketing activities.
Joan received her law degree at Salmon P. Chase College of Law and master's in business administration at Xavier University.
Get in Touch
Joan M. Germann
Executive Director
(937) 227-3727
110 N. Main St., Suite 1600
Dayton, OH 45402