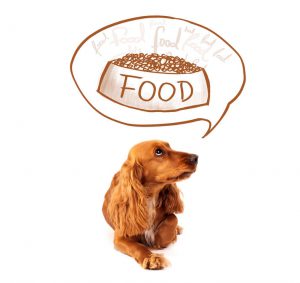 On August 1, 2018, a pet owner in Bronx County, New York filed a nationwide Class Action Complaint against Rachel Ray Nutrish (via Ainsworth Pet Nutrition, LLC (which was recently purchased by the J.M. Smuckers Company)) for false advertising and for the deceptive labeling, marketing, and sale of Nutrish Super Premium dog food in violation of New York's General Business Law § 349and § 350 and the common law (along with claims for breach of warranty and unjust enrichment). The plaintiff pet owner seeks damages in excess of $5 million plus punitive damages.
Rachel Ray's Nutrish premium dog food is labeled and marketed as "natural food for dogs" with "natural probiotics, no poultry by-product meal, fillers, wheat or wheat gluten, and no artificial flavors or artificial preservatives." Complaint, ¶ 3 and Figure 1. The Complaint alleges that Rachel Ray's Nutrish dog food, however, is not "natural" because "tests conducted by an independent laboratory revealed that glyphosate is present in the [dog food]." Complaint, ¶¶ 4-6. The Complaint further alleges that glyphosate is an "unnatural chemical" and "a potent biocide and endocrine disruptor, with detrimental health effects that are still becoming known," (Complaint, ¶ 4), and that "[n]o reasonable consumer, seeing these 'Natural' representations [on the Nutrish bag], would expect that the [dog food] contain[s] unnatural chemicals." Complaint, ¶ 5.
According to the Complaint, glyphosate "was invented by the agrochemical and agricultural biotechnology corporation Monsanto, which began marketing the herbicide in 1974 under the trade name "Round up" and allegedly is "the world's most widely produced herbicide." Complaint ¶¶ 43-44. Further, the Complaint alleges that "[g]lyphosate has been shown to cause liver disease in rats" and "'may be a causal agent related to the rise of pet cancers.'" Complaint, ¶¶ 51-54 (citation omitted). The plaintiff alleges and admits that "[t]he exact source of glyphosate in the [dog food] is known only to Rachel Ray Nutrish and its suppliers. However, crops such as peas, soy, corn, beets and alfalfa are sprayed with the chemical in order to dry them and produce an earlier, more uniform harvest -- a practice with no health benefits, meant only to increase yield" and that "[f]urther discovery will reveal the precise source of the glyphosate." Complaint, ¶ 8 & n.2. As a result, plaintiff claims that Rachel Ray Nutrish labeled its dog food as "natural" knowing that such label was false and has deceived consumers about the Nutrish dog food.
Rachael Ray Nutrish's answer to the Complaint was due to be filed on August 29, 2018. The parties, however, notified the Court, via correspondence, on August 28 that they had agreed on deadlines in advance of an anticipated (and not surprising) motion to dismiss the Complaint. The parties have proposed "that Defendant's motion to dismiss be filed by October 29, 2018; that Plaintiff's opposition be filed by November 30; and that any necessary reply on behalf of the Defendant by filed by December 14." The judge assigned to this case, Judge Louis L. Stanton, has scheduled a conference with the parties on September 28, 2018. Check back here for further updates on this case as it progresses . . . naturally.