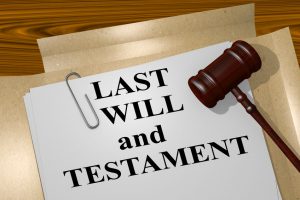 An Ohio appellate court case shows the importance of fully investigating a named executor's alleged misdoing before deciding to file a lawsuit. In Work v. Work, 9th Dist. Lorain, No. 17CA011228, 2018-Ohio-3104, the plaintiff-beneficiary sued both his aunt and his deceased father's ex-wife for interference with expectancy of an inheritance from his father's estate. The plaintiff alleged that (1) his aunt failed to probate the decedent's estate and distribute his share of the estate, and (2) his father's ex-wife failed to turn over all assets belonging to the decedent. Ohio's Ninth District Court of Appeals affirmed summary judgment against the plaintiff-beneficiary on his claims.
The decedent had named the aunt as executrix in his will. Plaintiff claimed that his aunt committed an intentional tort by failing to probate the estate and give him his share of the estate. However, the aunt presented evidence that she had disclaimed and waived her nomination to serve as executrix. She had not approached the probate court to be appointed executrix, and she had taken no action on behalf of the estate except to submit forms to an insurance company regarding a life insurance policy, file a tax return, and deposit the tax return check into decedent's bank account. Citing R.C. 2113.05, the court held that "[t]here is no requirement that an executrix named in a will accept the appointment." 2018-Ohio-3104, ¶14.[1] "Consequently, there was no requirement that [the aunt] accept the appointment, probate the estate, and distribute a share to [Plaintiff]." Id. Thus, Plaintiff's claim against his aunt failed.
Regarding the ex-wife, Plaintiff claimed that she interfered with his expected inheritance by failing to sell (and continuing to reside in) the home that she had lived in with the decedent and by keeping the decedent's 1948 GMC truck. However, the ex-wife demonstrated that she and the decedent owned the home as joint tenants with rights of survivorship. Pursuant to the divorce decree, she was to sell the home and split any proceeds, but she could only transfer the property through a probate estate proceeding (which had not been initiated). With respect to the truck, the ex-wife showed that it remained titled in the decedent's name and was still sitting at the home. The court found that the Plaintiff "suggests no argument that would prevent these assets from being properly divided if probate proceedings were initiated." 2018-Ohio-3104, ¶11. Therefore, his claim against the ex-wife failed too.
The case did not involve a rush to court soon after the decedent's death; Plaintiff filed his lawsuit three years after his father's passing. Interestingly, the aunt had even offered to allow Plaintiff to become the executor. Regardless, had the Plaintiff investigated whether a person who is named executor in a will must probate an estate, and conducted public records searches regarding his father's home and truck, then he could have saved time, attorneys' fees, and aggravation in pursuing his claims.
The law involving executors, and who is entitled to portions of a decedent's estate, certainly can be a tangled web of statutes, rules, and provisions in documents executed by the decedent (e.g., wills and trusts). Informal or formal pre-suit discovery, including an action under R.C. 2317.48, may be an option for some beneficiaries who lack certain facts necessary to file a complaint that would withstand a motion to dismiss. Although such discovery would not have saved the Plaintiff's case in Work, it would have been a better option than proceeding with a full-blown lawsuit. And, it is possible that Plaintiff could be appointed executor under the same statute (R.C. 2113.05) cited by the appellate court in supporting its decision. Perhaps he will get his day in court after all. (Faruki Ireland Cox Rhinehart & Dusing PLL has experience with both prosecuting and defending claims against executors and trustees.)
[1] R.C. 2113.05 provides, in part, that "[w]hen a will is approved and allowed, the probate court shall issue letters testamentary to the executor named in the will…if the executor…is suitable, competent, accepts the appointment, and gives bond…." (emphasis added).