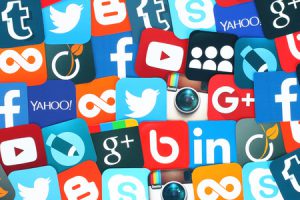 Public officials often rely on social media to connect with their constituents. Platforms like Facebook and Twitter offer unparalleled opportunities to share information, solicit feedback, and muster support efficiently and effectively. As a corollary, they enable constituents to "speak truth to power" and lodge unvarnished complaints both directly and publicly. In response to such criticism, officials may be tempted to block disagreeable users from participating on their social media websites. A new ruling, however, should give them pause.
Last week a Virginia federal court found that a county official violated the First Amendment by banning a constituent from her Facebook page for only 12 hours. Davison v. Loudoun Cty. Bd. of Supervisors, No. 1:16cv932, 2017 U.S. Dist. LEXIS 116208 (E.D. Va. July 25, 2017). Defendant Phyllis Randall, chair of the Loudoun County Board of Supervisors, maintains a Facebook page titled "Chair Phyllis J. Randall" to share information with her constituents. Id. at 3-4. She purposefully created the page outside of the county's official channels so that it would "so as not to be constrained by the policies applicable to County social media websites." Id. at 4. However, its "About" section is categorized as that of a "Government Official," and provides her county telephone number, email address, and website as contact information. Id. at 5. Randall's posts also relate to her role on the board. For example, on her Facebook page, she has encouraged constituents to contact her about "ANY issues, request, criticism, compliment, or just [their] thoughts," sought participation in a county commission on women and girls, and coordinated disaster relief efforts after a storm. Id. at 5, 6, 9.
Plaintiff Brian Davison was banned from the Facebook page when he left a message alleging corruption by various county officials after receiving an unsatisfactory answer from Randall at a town hall event. Id. at 12. Randall took issue with the post, deleted it, and banned Davison from the page until the next morning, preventing him from discussing the issue on her page during that period. Id. at 13.
The court rejected Randall's argument that the First Amendment did not apply to her page, finding that she acted under color of state law both in maintaining the page and banning Davison from it. The court found that Randall uses the page to interact with her constituents, and has "swathe[d] [it] . . . in the trappings of her office." Id. at 17-20. In addition, her decision to ban Davison was "due to . . . criticism of her 'colleagues' in the County government.'" Id. at 21. Thus, she "acted out of 'censorial motivation' to suppress criticism of county officials related to the 'conduct of their official duties." Id. at 21-22 (quoting Rossignol v. Voorhaar, 316 F.3d 516, 523 (4th Cir. 2003)).
The court went on to find that her page was a forum for speech. Id. at 26 ("When one creates a Facebook page, one generally opens a digital space for the exchange of ideas and information."). The court declined to consider whether Randall's forum was traditional, limited, or non-public under the traditional First Amendment rubric, however, since she engaged in viewpoint discrimination, which is "prohibited in all forums." Id. at 27 (quoting Child Evangelism Fellowship of S.C. v. Anderson Sch. Dist. Five, 470 F.3d 1062, 1067 n.2 (4th Cir. 2006)). The court explained that "[b]y prohibiting Plaintiff from participating in her online forum because she took offense at his claim that her colleagues in the County government had acted unethically, Defendant committed a cardinal sin under the First Amendment," id. at 29-30 (emphasis added), observing that "social media may now be 'the most important' modern forum 'for the exchange of views,'" id. at 30-31 (quoting Packingham v. North Carolina, 137 S. Ct. 1730, 1735-36 (2017)).
The court noted that public officials are not "forbidden to moderate comments on their social media websites," and will not "always violate the First Amendment" by "ban[ning] or block[ing] commenters from such websites," and suggested that neutral, comprehensive social media policies could be implemented. Id. at 31. However, no such policies were before the court to assess. "The Court [held] only that under the specific circumstances presented . . . Defendant violated the First Amendment by engaging in viewpoint discrimination and banning Plaintiff from a digital forum for criticizing her colleagues in the County government." Id. at 32.
While Davison concerns a relatively minor incident, its analysis could have major ramifications. For example, the Knight Foundation recently sued President Donald Trump and members of his communications team for blocking Twitter users from @realDonaldTrump, through which the White House releases "official statements." In addition, the ACLU recently asked Maine Governor Paul LePage to stop blocking people on social media. Whether other courts follow Davison remains to be seen. In the meantime, however, public officials on social media should either come up with a neutral way of dealing with undesirable posts or, simply, grin and bear it.