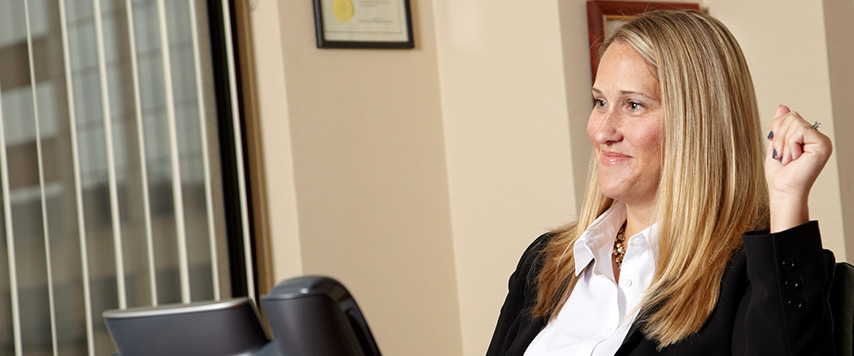 DAYTON and CINCINNATI, OH — [October 5, 2021] – Benchmark Litigation has selected Erin Rhinehart, Co-Managing Partner of Faruki PLL, to appear in the 15th edition of Benchmark Litigation as a "Benchmark Litigation Star". This recognition means she has been identified as "one of the preeminent litigation practitioners in the US."
Benchmark Litigation is the only publication in the United States that focuses solely on litigation. The selection process involves an eight-month research period, in which the publisher's researchers conduct extensive interviews with litigators and their clients, and an examination of recent casework handled by the firms, with the goal of identifying "the firms and attorneys who have displayed the ability to consistently handle complex, high-stakes cases in multiple jurisdictions."
Erin is Co-Managing Partner with Faruki PLL. Her litigation practice focuses on class action defense, media and communications law (First Amendment, defamation, privacy, public records, advertising, social media, trademark, and copyright litigation), breach of contract, non-compete, tortious interference, and health care and environmental litigation matters. Erin was just named as one of the Dayton Business Journal's Power 50, and earlier this year she was selected to appear in the 10th edition of Benchmark Top 250 Women in Litigation and has been named among the Top 100 High Stakes Litigators for several years. She is a Dayton Business Journal "Under 40" Hall of Fame inductee, has been recognized by Super Lawyers, and named to the "40 & Under Hot List" by Benchmark Litigation. In both 2020 and 2021, Erin was named Premier Health Care Lawyer for Dayton – a recognition given to just one health care lawyer per city. In 2020 she was recognized by BTI Consulting as a Client Service All Star – a recognition given to less than 500 lawyers nationally. Erin is an active member of several local, regional, and national bar associations, and is currently the President of the Ohio Women's Bar Association, and an Executive Editor of the ABA's Litigation Journal.
About Faruki+
Faruki+ (www.ficlaw.com) is a litigation firm with offices in Dayton and Cincinnati that handles complex disputes, including intellectual property, class actions, competition-based litigation, employment, antitrust, privacy, commercial litigation, and arbitration. You can find Faruki+ on LinkedIn (https://www.linkedin.com/company/faruki-ireland-&-cox-p-l-l-/) and Twitter at @FarukiMediaLaw. Also, visit https://www.ficlaw.com/blog/ the business litigation blog site, for the latest developments in business litigation, intellectual property, data security, communications and media, class actions, and employment.