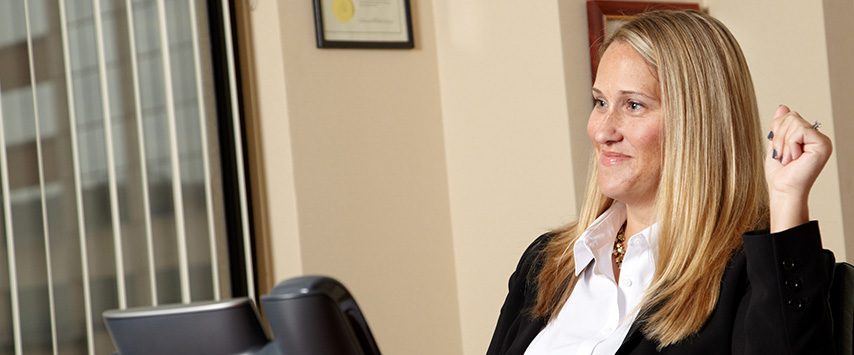 DAYTON, Ohio — Faruki PLL and Co-Managing partner Erin Rhinehart were selected as Premier Health Care Lawyers (PHCL), for a third consecutive year. Each year, PHCL researches and recommends leading health care lawyers and firms across the United States. Just one health care lawyer per city is selected and recommended by PHCL, and the inclusion is by invitation only. Erin will again represent Dayton as the leading health care lawyer for 2023 and will be profiled in the PHCL website.
Erin has been repeatedly recognized as one of the Dayton Business Journal's Power 50, a list of the Dayton region's most influential women in the business community. She was inducted into the Dayton Business Journal 40 Under 40 Hall of Fame in 2020 and has been recognized by Super Lawyers and Benchmark Litigation as among the preeminent litigators in the state and country, respectively. She has repeatedly been recognized by BTI Consulting as a Client Service All Star – a recognition given to less than 500 lawyers nationally. Erin has been selected as a Benchmark Top 250 Women in Litigation for three years, consecutively. Erin has also been repeatedly honored as one of America's Top 100 High Stakes Litigators, and America's Top 100 Bet-the-Company Litigators. She is a past President of the Ohio Women's Bar Association, and currently an Executive Editor for the ABA Section of Litigation's Litigation Journal, the preeminent journal in the field of trial practice. She is also a Fellow of the Ohio State Bar Foundation and American Bar Foundation. Earlier this year, she received the Florence E. Allen Award for Outstanding Achievement by the Dayton Chapter of the Federal Bar Association, an award that recognizes women attorneys who demonstrate excellence in the legal profession and a strong commitment to public or community service. Erin is also a Board Member of Boys and Girls Club of Dayton, Ohio; and serves on the Executive Committee of the Dayton Bar Association.
Erin is an experienced trial lawyer with first chair jury trial experience. Her commercial litigation practice includes extensive health care industry practice including review of physician contract issues, EMTALA, balance billing, payor/provider issues, tortious interference, fraud, and various consumer claims. She has defended hospital systems and payors against class action allegations relating to billing, contracting, fraud, consumer complaints, and related issues. She also has experience litigating payor/provider disputes, as well as experience reviewing and negotiating physician contracts. In addition to her health care experience, Erin frequently defends consumer class actions, and litigates various media and communication issues, intellectual property issues, and contract issues.
To learn more about Erin Rhinehart and Faruki+, please visit www.ficlaw.com.
About Faruki+
Faruki+ is a litigation and general counsel firm with offices in Dayton and Cincinnati; the Firm handles complex disputes, including intellectual property, class actions, competition-based litigation, employment, antitrust, privacy, commercial litigation, and arbitration. You can find Faruki+ on LinkedIn and Twitter at @FarukiMediaLaw. Also, visit the business litigation blog site, for the latest developments in business litigation, intellectual property, data security, communications and media, class actions, and employment.