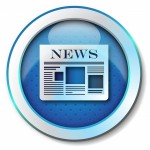 Jeff Ireland spoke at the Ohio Federal Bench Bar Conference in Columbus on October 28, 2016. From a defendant's perspective he discussed the analysis necessary to review a class action complaint and develop an overall strategy for the defense. The breakout session was entitled, "Class Certification Analysis after Dukes and Comcast." Jeff also participated on the committee that organized and planned the two-day event that included most of the federal judges and magistrates in the Northern and Southern Districts of Ohio.
Faruki Ireland & Cox has been designated by ACQ5, the leading corporate news magazine, as a recipient of one of the Annual ACQ Law Awards 2016. FI&C is a successful nominee in the ACQ Law Awards 2016 program, and is the category winner in "USA (Dayton) – Litigation Law Firm of the Year." Charlie Faruki was selected as the "USA (Dayton) – Litigation Lawyer of the Year." ACQ5 magazine is an industry standard for the corporate community; it describes its market leading audience as senior executives. The ACQ Awards celebrate achievement, innovation, and brilliance, designating the most outstanding organizations and professionals in the United States.
Benchmark Litigation, has released its list of Top 100 Trial Lawyers for 2017. Charlie Faruki has been selected as one of the Top 100 Trial Lawyers in America. The Top 100 were chosen on a geographically diverse and intensive peer-and-client review-driven study over six months of research. Benchmark describes them as the elite trial strategists in their field.
Scot Ganow spoke at the 4th annual Tedx Dayton event on October 14th at the historic Victoria Theater. Scot was chosen from more than 130 applicants to not only speak, but kick off the annual event. He spoke at the event about the humanity in privacy and how privacy is still attainable today.
On Friday, October 21, Zachary Heck delivered a presentation to Northern Kentucky University's Ninth Annual Cybersecurity Symposium. Zach's presentation, "Biometrics: With Great Data Comes Greater Cybersecurity Responsibility," explored the advantages and risks associated with obtaining and storing biometric information such as fingerprints and facial recognition scans. Zach discussed how companies and researchers are using biometric identification to enhance cybersecurity protocol, while also weighing the benefits and risks. Zach also provided practical examples of data governance considerations when assessing and mitigating the risk of storing biometric data.
Scot Ganow spoke at the 2nd annual Privacy + Security Forum at George Washington University in Washington, D.C. Scot joined Microsoft Assistant General Counsel Hemant Pathak in discussing issues pertaining to contracts involving the use of protected health information under HIPAA.