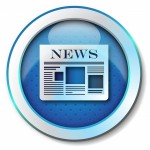 Charlie Faruki, Jeff Sharkey, and Jade Smarda successfully defended the Montgomery County Sheriff's Office from a lawsuit initiated by a former employee, who alleged that the Sheriff's Office violated his civil rights and Ohio privacy laws when it conducted a warrantless search of his cell phone during the course of an administrative investigation. FI&C filed a motion to dismiss on behalf of the Sheriff, who was sued in his official capacity, and three Sheriff Deputies named in their individual capacities. On March 25, 2016, a federal judge granted the motion, dismissing all claims.
In his complaint seeking monetary damages, plaintiff claimed that the Sheriff's Office unlawfully imaged and reviewed the content of his cell phone without first obtaining a "warrant, court order, subpoena, or [his] consent." Plaintiff had been placed on administrative leave from his job as a Sheriff Deputy for Montgomery County, after the Sheriff's Office had been approached with evidence that plaintiff had used a cell phone to send text messages containing racist language about minority members of the community. FI&C argued, in reliance on O'Connor v. Ortega, 480 U.S. 709, 726, 107 S. Ct. 1492, 1502 (1987), that the evidence was sufficient to allow the Sheriff's Office to conduct a warrantless search under O'Connor's "reasonableness under all the circumstances" standard that applies to government employers investigating work-related misconduct. The Court agreed that plaintiff failed "to plead sufficient facts to support an unreasonable search at its inception." The Court also agreed with FI&C's arguments that the Sheriff Defendants were entitled to immunity under state and federal law.
FI&C is experienced in navigating complex legal issues for political subdivisions and employees; this decision is FI&C's second victory this month in successfully defending against claims asserted under 42 U.S.C. § 1983.
Jeff Cox, Michael Mayer, and Zach Heck successfully defended a physician from a lawsuit brought under 42 U.S.C. § 1983. The plaintiff sought $2.5 million jointly and severally against the defendants, as well as punitive damages of $250,000 against the physician, alleging violations of his Eighth Amendment rights and his right to equal protection under the Fourteenth Amendment, as well as state tort law. In the plaintiff's earlier state court case, the physician had served as an adverse expert witness. The U.S. District Court for the Southern District of Ohio granted the physician's motion to dismiss all claims, and entered judgment on three independent grounds: (1) witness immunity, (2) failure to state a claim on which relief could be granted, and (3) the Rooker-Feldman doctrine. The Rooker-Feldman doctrine is designed to prevent the encroachment of federal courts into the business of state judicial systems.
Jason Palmer obtained summary judgment for a consumer reporting agency on four claims brought by a plaintiff under the Fair Credit Reporting Act. The Court agreed that the agency had accurately reported public records information about the plaintiff, that the agency maintained strict procedures for reporting that information for employment purposes, that the agency properly reinvestigated the plaintiff's claimed inaccuracy, and that the agency had not violated FCRA file disclosure requirements. FI&C has considerable experience under the FCRA, and this matter is another great result that we have achieved for our clients.
During the week of March 21, Zachary Heck delivered a series of guest lectures at Wright State University on the topic of Cybersecurity Law. Zach's audience consisted of graduate and undergraduate cybersecurity and computer engineering students at WSU. During the week, Zach taught students important developments in international cybersecurity law, constitutional law, and military law.
On April 5, 2016, Jeff Ireland spoke as part of a national continuing education panel on the topic of "Trade Secret Mediations in 2016: What You Need to Know." His portion of the program focused on the nuts and bolts of identifying trade secrets and litigating those claims, as well as mediation strategies in order to resolve them successfully.
Jeff Ireland has been elected as the Chairman of the Board of Directors of Friends of Levitt Pavilion Dayton, a not-for-profit that is raising money to build a Levitt Pavilion in downtown Dayton. The Board consists of local business executives and others who see the opportunity for economic transformation through music. Dayton has been selected by the national Levitt Pavilion Foundation and plans to open the Dayton Levitt Pavilion in the spring of 2018.
On Tuesday, March 8, Jade Smarda and Zachary Heck delivered a presentation to undergraduate students minoring in prelaw at the University of Dayton. Jade and Zach's presentation provided students with a window into life as a lawyer including the many opportunities and challenges faced by the legal profession. Jade's presentation focused primarily on work in intellectual property, copyright, and trademark litigation. Zach's presentation detailed his work in data privacy and cybersecurity law. Both Jade and Zach answered questions from students about their respective fields of practice as well as advice for anyone considering a career in law.
On Thursday, March 10, thirty-seven high school mock trial teams from the state of Ohio competed in the Ohio Center for Law-Related Education (OCLRE) 33rd Annual Ohio High School Mock Trial State Competition. Zachary Heck is a legal advisor for the Centerville High School (CHS) team, which advanced beyond the preliminary round after winning two awards for outstanding advocacy as attorneys and witnesses.
The University of Dayton college trial team coached by FI&C attorney Jade Smarda advanced out of Regionals for the first time since 2005. In February, UD earned the coveted bid to advance, ultimately competing in the American Mock Trial Association's Opening Round Championship Series (ORCS) in March 2016. UD secured victories over every school it faced at ORCS, including Gonzaga University, the University of Washington, Bradley University, and the University of Illinois (Chicago). Based on its Regional and ORCS performance this year, UD has been invited to Columbia University's tournament hosted in New York City in Fall 2016. This is UD's first invitation to the elite tournament. Smarda joined UD's program this year, along with Judge Dan Haughey (Butler County—Area III). Smarda and Judge Haughey coach the A-team together.