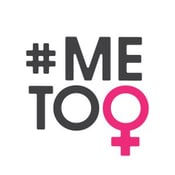 The #MeToo and #TimesUp movements have sparked a national conversation on sexual harassment and assault in the workplace and beyond. We now ask: What do employers need to do differently when it comes to sexual misconduct in the workplace? This timely, multi-part webinar series will provide employers with the latest practical guidance for preventing and addressing sexual harassment in the workplace.
The #MeToo movement has inspired employees to voice their concerns about harassment in the workplace, and employers must be prepared to swiftly and effectively respond to them. Join us for the second webinar in our "Sexual Misconduct in the Workplace" series as we focus on "Effective Investigations of Harassment" on March 21st from 10:00 a.m. – 11:30 a.m. In this 90-minute webinar, legal experts will discuss how to respond to harassment complaints. Our legal experts will then share best practices on how to create and implement an adequate workplace harassment investigation plan, including how to:
Select an investigator, including when to use a third party
Address anonymous complaints
Identify potential witnesses and other sources of information
Deal with uncooperative or difficult witnesses
Determine an appropriate solution
Prepare the written report and proper documentation
Join us for this informative webinar on March 21st from 10:00 a.m. – 11:30 a.m. Register for free here.