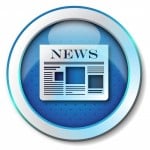 Erin Rhinehart and Christopher Hollon recently secured a $15,000 settlement on behalf of Cox Media Group Ohio, Inc. in an Ohio Open Meetings Act case brought against the Board of Education of Triad Local School District in Champaign County, Ohio. CMGO accused the Board of unlawfully prohibiting WHIO-TV Channel 7 from recording a public meeting held after the death of a middle school student there. Media coverage of the settlement is available here.
On June 7, 2017, the First District Court of Appeals reversed the decision of the Hamilton County Common Pleas in Redna Productions, Inc., et al v. Procter & Gamble Distributing, LLC. Jeff Ireland argued the appeal and was assisted on the brief preparation for oral argument by Jenn Dollard and Amber Justice-Manning from the Cincinnati office. The case has been remanded to the trial court and is now in arbitration.
On Friday, June 9, Zach Heck delivered a presentation to the 27th Annual Program in Law & Technology at the University of Dayton School of Law. Zach's talk, entitled "With Great Data Comes Great Responsibility: Biometrics, Security, and the Importance of Privacy Impact Assessments," covered the privacy and security implications of utilizing biometric identifiers (like fingerprints and retina scanners) in products, services, and employment.
On Wednesday, June 14, Zach Heck participated in a roundtable discussion about data governance at the Cincinnati Chapter of the Information System Security Association. Zach spoke to a group of Chief Information Security Officers and small business owners about the importance of classifying and mapping data appropriately. Zach also stressed the cost-effectiveness of incident response preparation and a privacy-by-design approach to emerging products and services.
On Friday, June 16, 2017, ABC22-FOX45 News interviewed Faruki's Zach Heck to discuss the legal precedent set in the Massachusetts conviction of Michelle Carter for involuntary manslaughter she sent her boyfriend a series of texts encouraging him to commit suicide. Zach explained that this case could be a significant precedent for future cyberbullying cases. Zach's complete interview can be found at this link: http://abc22now.com/news/local/local-experts-say-massachusetts-court-ruling-sends-message-about-cyberbullying
On June 21, Zach Heck was featured on the YouTube series, "Law School Strategy with Franklin Graves." During this interview, Zach discussed his journey through law school and his practice as a privacy and cybersecurity attorney at Faruki. Zach provided prospective and current law students with academic and career advice, and also explained how his CIPP/US credential is invaluable within the privacy legal field. A link to Zach's complete interview can be found at this link: https://www.youtube.com/watch?v=L4Iee0YYzzg