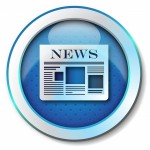 On April 3, 2017, Jeff Ireland argued an appeal to the Twelfth District Court of Appeals in Middletown, Ohio, urging reversal of a $43 million jury verdict that had been entered against the client in November 2015. We were not involved in the trial and were retained for the purposes of the appeal and related post-judgment activity. Steve Weigand, Jason Palmer and Jennifer Dollard from the Cincinnati office are heavily involved in that representation.
Jeff Sharkey, Jeff Ireland and Chris Hollon tried a $110 million Electric Security Plan case for The Dayton Power & Light Company and DPL Inc. The five day trial occurred in Columbus before the Public Utilities Commission of Ohio and focused on defending a stipulation resolving the request that had been entered into by various parties to the proceeding. There was vigorous opposition by a number of intervenor groups, including the Office of Consumer's Counsel. The trial ended on April 11, 2017, and briefs will be filed by mid-May.
On April 26, 2017, Jeff Ireland argued an appeal to the First District Court of Appeals in Cincinnati. This appeal involved pre-complaint discovery that had been initiated against The Procter & Gamble Distributing LLC. The appeal focused on how far pre-complaint discovery efforts can go, especially where parties are well known to the Plaintiff. Additional work on the appeal was provided by Jennifer Dollard of the Cincinnati office.
Jeff Cox represented Ohio at the Federal Bar Association's Capitol Hill Day in Washington, D.C., advocating to Congress on issues affecting lawyers practicing in federal court, including filling the growing number of federal judicial vacancies and in support of adequate funding for the federal judiciary. Jeff was one of five Ohio attorneys and judges comprising the Ohio delegation. Jeff serves on the national FBA's 20-person Government Relations Committee and as a board member of the FBA's Federal Litigation Section. Nearly 20,000 federal lawyers and judges are members of the FBA, including over 4,000 federal litigators.
In April, Zach Heck was honored with the "Excellence in Teaching Award for Adjunct Faculty" by the Wright State University College of Engineering & Computer Science. In January, Zach began teaching Legal Aspects of Cybersecurity to graduate and undergraduate students at Wright State. Zach designed the course, which prepares students for many of the challenges facing security professionals. Zach's course focuses on legal components within the industry, examination of pressing threats to data and systems, the major legal and practical responses, and the policy issues they raise.
Zach Heck joined the Dayton Bar Association's Editorial Board. Zach will contribute articles throughout the year for the DBA's Bar Briefs magazine.
On April 27, Zach Heck joined Centerville, Ohio law enforcement for a presentation to the Centerville community about online safety and cybersecurity. Zach's talk highlighted the dangers of cyber bullying and sexting, while also providing insight into strong information security practices for families, businesses, and individuals.