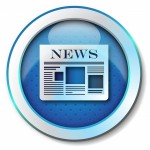 Charlie Faruki, Jeff Sharkey, Don Burton and Chris Hollon won a significant legal malpractice case for a large Chicago law firm. The Chicago firm was sued in the U.S. District Court for the Southern District of Ohio (Judge Black), and accused of committing legal malpractice associated with an Employee Stock Ownership Plan transaction, which transaction allegedly led to the eventual collapse of the company. Plaintiff sued the Chicago firm alleging various theories of malpractice associated with that transaction. After extensive out-of-state discovery, FI&C filed a series of motions addressing Plaintiff's various claims. The Court granted summary judgment on each of Plaintiff's claims, and Plaintiff did not appeal those decisions.
On September 15, 2016, Jeff Ireland participated in a discussion organized by the American Arbitration Association to discuss how the arbitration process could be improved for large, complex arbitration cases. Participants in the discussion included leading trial attorneys with considerable arbitration experience in Columbus, Cincinnati and Dayton. Based upon this input, as well as similar sessions in other cities, the American Arbitration Association plans to improve the arbitration process so that it is more efficient and effective for parties and attorneys.
The Dayton Bar Association had a program each October in recent years, coincident with the October opening of the term of the U.S. Supreme Court. This year Charlie Faruki was the invited speaker for the "First Tuesday in October" talk at the University of Dayton School of Law. Charlie's topic was "Justice Kennedy's Affirmative Action to Save Affirmative Action: The Latest Use of Race as a Factor in University Admissions." The speech traced the evolution of the Supreme Court's consideration of race as a factor in University admissions, from the Bakke case in 1978 through the second Fisher v. University of Texas at Austin case in 2016.
Jason Palmer successfully defended a livestock supplier from a lawsuit seeking six-figure damages under a farm lease. The landowner plaintiff sued for alleged property damage attributable to the supplier's operations. When the plaintiff failed to produce evidence of those damages in discovery, the supplier filed a motion to dismiss. The court first ordered the plaintiff to produce any such evidence and, when the plaintiff failed to comply, ordered the plaintiff to file a voluntary dismissal. FI&C is experienced in pursuing strategies to defeat cases early, before our clients incur the expense of extensive motion practice or trial.
Jeff Cox has been selected to join the Community Resource Board for WYSO, the Miami Valley's NPR News station. Now in its 58th year of operation, WYSO (91.3FM) broadcasts 24 hours a day, seven days a week to a nine-county region of Southwest Ohio, reaching a potential audience of more than one million. WYSO, the Miami Valley's only NPR News station, also broadcasts in HD and streams programming on-line at: wyso.org. WYSO carries programming not only from NPR, but also from Public Radio International, American Public Media, PRX, and from the BBC. Licensed to Antioch College, WYSO's studios are located in Yellow Springs, Ohio. WYSO is supported by the Corporation for Public Broadcasting as well as nearly 4,000 members and many corporate and institutional underwriters from throughout Southwest Ohio.
On August 3, Zachary Heck delivered a presentation to members of the Centerville, Ohio business community at the Washington-Centerville Public Library. Zach explained why businesses must inventory their data, the places they store it, and also explained the importance of establishing effective technical, physical, and administrative safeguards to protect that information and be compliant with state and federal laws. Zach and our attorneys at FI&C work with businesses of all sizes in developing data governance audits, assessments, plans, training, and policies.
Managing Partner Jeffrey Ireland has been named the Dayton Bet-the-Company Litigation "Lawyer of the Year" in the 23rd edition of The Best Lawyers in America. Only a single lawyer in each practice in the community is given "Lawyer of the Year." He has also been selected by his peers for recognition in advertising law, bet-the-company litigation, commercial litigation, antitrust litigation, and intellectual property litigation. Best Lawyers is one of the oldest and most respected peer-review publications in the legal profession. Their lists of outstanding attorneys are compiled by conducting exhaustive peer-review surveys, in which tens of thousands of leading lawyers confidentially evaluate their professional peers. Best Lawyers listings are now published in almost 70 countries around the world.
Charlie Faruki was again selected by his peers for inclusion in the 23rd edition of The Best Lawyers in America. Charlie was selected in the practice areas of Bet-the-Company Litigation; Commercial Litigation; Criminal Defense: White Collar; Energy Law; Litigation – Antitrust; Litigation – Intellectual Property; and Litigation – Patent. Charlie has been listed in The Best Lawyers in America since its inception.