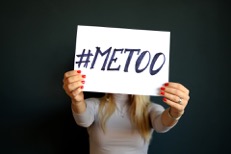 The #MeToo and #TimesUp movements have sparked a national conversation on sexual harassment and assault in the workplace and beyond. We now ask: what do employers need to do differently when it comes to sexual misconduct in the workplace? This timely, multi-part webinar series will provide employers with the latest practical guidance for preventing and addressing sexual harassment in the workplace.
The first installment of this webinars series is "Should #MeToo and #TimesUp have Employers Rethinking their Sexual Harassment Policies?" Join a discussion with legal experts about how employers are rethinking their policies and communication strategies when it comes to harassment in the workplace. In addition, the webinar will cover:
The importance of an effective harassment policy;
What makes an effective harassment policy, including how to define and identify workplace harassment;
Common pitfalls in harassment policies and how to avoid them;
Effective communication of your policy to your workforce;
Effective harassment training and education strategies;
Future installments in the series will cover responding to complaints of harassment, including effective investigations, and resolution of complaints of harassment.
To register for the webinar, click here.