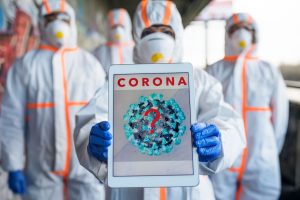 With the first inoculations for COVID-19 occurring this week for first responders, the light at the end of the COVID-19 tunnel is finally beginning to appear. Much uncertainty surrounds the vaccine rollout related to whom is eligible and when people can receive their inoculations. One thing we know for certain is that COVID-19 will be coming with us well into the new year and possibly beyond. What will not be coming with us however is the paid COVID-19 leave many employees and employers have come to rely upon from the Families First Coronavirus Response Act ("FFCRA").
As I addressed in my March 17th blog entry: "Families First Coronavirus Response Act", the FFCRA was created as an emergency relief act and has many components to help employers and employees navigate the pandemic. Two of the key components of the FFCRA were the creation of paid sick leave and extended FMLA specifically for COVID-19. The sick leave provided employees with up to 80 hours of paid time away when they were subject to a COVID-19 quarantine or isolation order or were providing care for a qualifying person subject to a COVID-19 quarantine or isolation order. For many working parents - whose daycare facilities or schools closed due to COVID-19 - the creation of a new COVID-19 qualifying event for FMLA gave these employees the ability to still receive a portion of their pay while caring for those impacted by the closures. Employers were also provided assistance in the form of dollar-for-dollar tax credits for leave taken by employees under the FFCRA. Thus, for the past 9 months, many employees and employers alike were given COVID-19 lifelines to help weather the storm.
When the FFCRA was initially passed, it was unclear how long the pandemic would last, but the final version of the bill provided a termination date of December 31, 2020 that was extendable by Congress. With just over two weeks left in the calendar year and no legislative activity hinting Congress plans to extend the FFRCA further, employers and employees are advised to consider the implications of the upcoming deadline. Once the deadline passes, all benefits under the act, will cease, even for those who have yet to use them or only just begun.
With many states currently struggling with their worst statistics of the pandemic, the holidays fast approaching, and vaccines for the general public not likely to be widely available until the spring or summer of 2021, it is likely that employers and employees will have to navigate COVID-19 illnesses/leave without the FFCRA provisions in 2021.
For over 30 years, Faruki attorneys have helped clients chart paths through uncertain times and are ready and able to provide legal guidance in weighing the continuing risks presented by the continuing pandemic.