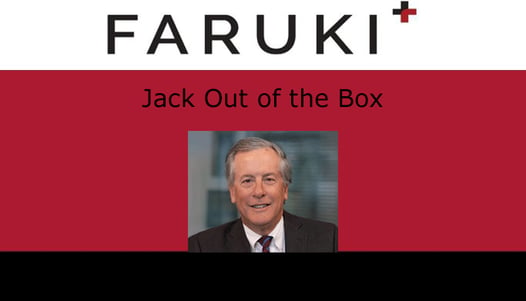 Amazon recently prevailed on a motion to dismiss a potential class action arising from an introductory offer for Audible. The lesson of the case is that the terms and conditions that most of us blow by might provide an escape hatch for Amazon and other online retailers.
In 2011, Tracy McCarthy purchased an Amazon Prime membership on an annual basis for her personal use. She provided a default payment method in her "Wallet," which allows Amazon to charge that payment method for any purchases she makes while a Prime member. Ms. McCarthy alleges that Amazon promotes its Audible services on its various platforms and targets Prime members for enrollment in a subscription to Audible. She alleges that in its promotion of "Free Titles at Audible," Amazon stated: "Prime members are invited to start an Audible Premium Plus trial with 2 credits that can be used on any titles." Ms. McCarthy alleges that in 2018, she attempted to purchase a book on Amazon and was offered an "Audiobook" version using her "credits" as payment. She was not charged for the audio version of the book, but she alleges that she did not realize that by using her "credits," she would be automatically enrolled in a membership to Audible. In her complaint, Ms. McCarthy included a screen shot which captured a clickable Audible "Conditions of Use" to which the buyer agrees by redeeming an Audible Credit, but Ms. McCarthy alleges that she did not notice or read it.
Ms. McCarthy alleges that Amazon provided her information to Audible, she was enrolled in a "free" trial membership, and after the 30-day trial period ended, she was charged $14.95 per month for every month from November 2018 until March 2022, when she cancelled the Audible membership. The charges, totaling $598, were charged to her Amazon default credit card, but Ms. McCarthy alleges that she was not given clear notice and was unaware that she was being charged monthly for the Audible membership, which she never used. Ms. McCarthy asserts that the credit card charges for the Audible membership identify only Amazon as the payee, which is misleading, and because she never affirmatively consented to a monthly membership fee, she did not know she was required to take steps to cancel the Audible membership. She filed her lawsuit in April 2022.
Amazon moved to dismiss on two grounds – first that Ms. McCarthy didn't file her case in time and second that Ms. McCarthy failed to state a legally plausible claim. The statute of limitations for Ms. McCarthy's claim was three years. Given that she first interacted with the Audible offer in 2018 and didn't file her complaint until 2022. Ms. McCarthy argued that the statute of limitations should not have started to run until she discovered she'd been duped. The court was unpersuaded. As it noted, "[a]lthough Ms. McCarthy pleads that Amazon 'tricked' her into paying for an unwanted membership, she does not plead facts to show that Defendants wrongfully concealed the monthly charges for Audible, only that the charge appeared on her monthly statement as an 'Amazon' charge. Nor does Ms. McCarthy plead that she made any effort to determine the source of the monthly charges." The court held that the statute of limitations will not toll if the plaintiff is "on notice of potential wrongdoing but takes no steps to investigate further."
The court's ruling on the statute of limitations issued foreshadowed its ruling that Ms. McCarthy failed to state a claim. The court noted that in deceptive advertising claims, "the presence of a disclaimer or similar clarifying language may defeat a claim of deception." In Ms. McCarthy's case, she alleges she was deceived by Amazon's provision of "credits" as a so-called "benefit." Specifically, "[o]ne of the 'benefits' that Amazon touted as included in a Prime membership was 'Free Titles at Audible.' Amazon stated: 'Prime members are invited to start an Audible Premium Plus trial with 2 credits that can be used on any title.'". According to her complaint, this is exactly what Ms. McCarthy experienced. She used her "credit" to purchase an audiobook, and she was charged $0.00. Furthermore, by including the screen shot, she demonstrated that by using the Audible credit she was agreeing to the Audible "Conditions of Use," although she admits to not noticing or reading the conditions. As the court noted, "[s]he complains that she was not adequately informed regarding the details of the membership, but she admits that she did not read the conditions. Ms. McCarthy's arguments are unpersuasive, and her allegations are insufficient to establish deception in Amazon's promotional material or during the purchase transaction."
Amazon no doubt spends big money on lawyers who draft the terms and conditions. Plaintiffs who claim they are deceived had better read them all first.