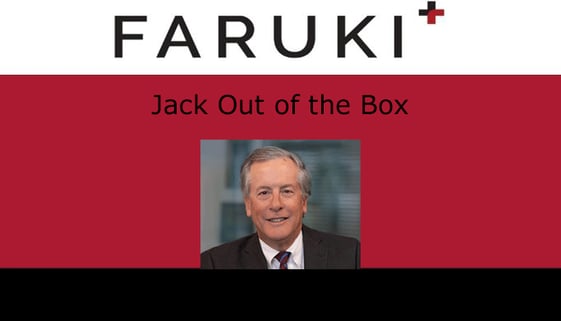 The United States Court of Appeals for the Sixth Circuit recently upheld a trial court's decision dismissing a claim by three Twitter users who claimed they were indirectly censored by the Department of Health and Human Services. The plaintiffs couldn't connect the dots to the satisfaction of the Court.
Shortly after the COVID-19 pandemic began, Twitter announced that it was broadening its definition of censorable, harmful information to include "content that goes directly against guidance from authoritative sources of global and local public health information." For some time, few users were suspended. That changed on March 1, 2021. From then on, Twitter announced that it would permanently suspend any user who received five or more infractions for violating Twitter's COVID-19 policy.
Mark Changizi, Michael Senger, and Daniel Kotzin are Twitter users who, by March 2020, began to use their accounts to question responses to the COVID-19 pandemic. Between April 2021 and March 2022, they suffered multiple temporary suspensions. Twitter suspended Changizi three times, Senger twice, and Kotzin twice for violating the COVID-19 policy. According to the complaint, as early as May 2021, Twitter began to "de-boost" Changizi's tweets, meaning that his tweets appeared less often on users' Twitter feeds and that his replies to other posts were hidden.
On May 5, 2021, White House Press Secretary Jen Psaki stated that "[t]he President's view is that the major [social-media] platforms have a responsibility related to the health and safety of all Americans to stop amplifying untrustworthy content, disinformation, and misinformation, especially related to COVID-19 vaccinations," and "there's more that needs to be done to ensure that this type of misinformation . . . is not going out to the American public." Two months later, the Surgeon General released an advisory statement, the "July Advisory," related to COVID-19 misinformation. In it, he discussed the problems that COVID-19 misinformation had caused and identified social-media platforms as a source of this misinformation.
Later that day, the Surgeon General held a press conference with the Press Secretary and said that technology companies "have enabled misinformation to poison our information environment with little accountability" by "allow[ing] people who intentionally spread misinformation . . . to have extraordinary reach." On behalf of HHS, he asked social-media platforms "to operate with greater transparency and accountability[,] . . . monitor misinformation more closely[,] . . . [and] consistently take action against misinformation super spreaders on their platforms." President Biden later told reporters that social media platforms are "killing people" with COVID-19 misinformation. Several days later, USA Today reported that the "[t]he White House is assessing whether social media platforms are legally liable for misinformation spread on their platforms." Id. (citation omitted) Six months later, in January 2022, the Surgeon General said, social media "platforms still have not stepped up to do the right thing" and control COVID-19 misinformation. And on March 3, 2022, the Surgeon General issued a request for information asking "technology platforms" to provide the Department of Human Health and Human Services with data concerning "sources of COVID-19 misinformation" by May 2, 2022. Technology platforms faced no penalty for declining to share information, and the RFI warned companies against submitting any "personally identifiable information" related to their users.
The trial court, as affirmed by the 6th Circuit, held that the plaintiffs failed to establish "standing" to bring the lawsuit because they were unable to trace Twitter's actions to the government pronouncements. To establish "traceability" a plaintiff must demonstrate that the "defendant's actions had a 'determinative or coercive effect' on the third party such that the actions of the third party can be said to have been caused by the defendant."
In the Court's view, the plaintiffs couldn't show traceability on the facts alleged. As the Court noted, the timeline provided in the complaint worked against the plaintiffs. "Twitter created and enforced its first COVID-19 policy long before the Biden Administration made any public statements and, in fact, before there was a Biden Administration. Indeed, Twitter first announced that it "would censor" COVID-19 misinformation in March 2020, but Plaintiffs' first-cited government "action" was a statement made on May 5, 2021, by Press Secretary Psaki. . . . Accepting Plaintiffs' allegation that Twitter 'rarely suspended users' for spreading misleading information about COVID-19 before March 1, 2021, that was still two months before any alleged government action, and four months before HHS made its first statement. Thus, many of Twitter's changes to its own COVID-19 policy and enforcement policy preceded the government actions that purportedly coerced Twitter to censor Plaintiffs."
In the Court's opinion, written by Trump appointee John Bush, the facts presented simply didn't add up. But it is worth noting that in a footnote, the Court said "[t]he general concerns raised by the appellants here are not phantasmagorical, and on a different set of allegations might survive at the motion-to-dismiss stage." So, the door is open for another, better crafted complaint. Stay tuned. But now I need to go look up "phantasmagorical."