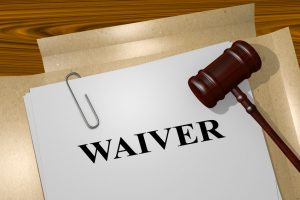 It is well-established that the failure to assert many defenses, such as lack of personal jurisdiction, in an answer or motion to dismiss risks waiving those defenses entirely. A recent Ohio Court of Appeals case, however, opened the door for reviving defenses previously waived.
In Caimona v. More Muscle Cars, LLC, 11th Dist. Trumbull No. 2019-T-0049, 2020-Ohio-2896 , the Eleventh District Court of Appeals held that a defendant could properly assert the defense of lack of personal jurisdiction, even though the defendant had waived that defense in a prior case between the parties that was voluntarily dismissed.
In Caimona, the plaintiff had purchased a car from defendants through a website. The plaintiff alleged that he had purchased the car in Trumbull County, Ohio, and that the car was paid for, sold, and delivered there. The principal defendant is a Florida corporation that operates a dealership in Florida, which sold the car through the website. After the plaintiff received the car, he alleged that he discovered certain discrepancies between the car advertised and what he received.
The plaintiff originally filed the case in 2016, and voluntarily dismissed two years later. In that original case, the defendants did not raise a defense of personal jurisdiction, even though they answered the complaint and had arguably waived certain defenses, including lack of personal jurisdiction. The defendant did, however, raise the defense in a motion to dismiss after the plaintiff re-filed the case. The trial court granted that motion, and plaintiff appealed.
On appeal, the plaintiff argued that personal jurisdiction was waived as a defense when the defendant failed to raise it in the first litigation. The court held, however, that "[t]he first voluntary dismissal of a claim without prejudice places the parties in the same position as if no suit had ever been filed." Id. at ¶ 13 (internal quotation marks and citations omitted). After the plaintiff voluntarily dismissed the lawsuit, therefore, the parties were placed back at square one. The court then affirmed the dismissal, finding that Ohio lacked personal jurisdiction over the defendant.
It is not uncommon for plaintiffs to take advantage of Ohio Civ.R 41, which permits a plaintiff to dismiss its claims before trial without prejudice to those claims. Although plaintiffs may view such a dismissal as the opportunity for a fresh start, Caimona demonstrates that a dismissal may also allow a defendant to re-assess its strategy and take advantage of arguments and defenses that it originally omitted.