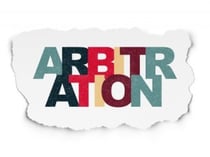 Justice Brett Kavanaugh, in his first opinion on the Supreme Court of the United States, further solidified the Court's strong preference for arbitration under the Federal Arbitration Act. Writing for a unanimous Court in a matter styled as Henry Schein, Inc. v. Archer & White Sales, the Court held that, when parties to a contract delegate "gateway" issues of arbitrability to an arbitrator, a court must enforce the contract according to its terms and allow an arbitrator to address whether the arbitration clause covers the dispute.
Some courts, including the Fifth Circuit in the underlying opinion in Henry Schein, concluded that, courts, and not arbitrators, should be able to determine whether an arbitration agreement applies to a particular dispute when the basis for such potential application appears "wholly groundless." The Supreme Court reversed the decision of the Fifth Circuit, confirming that it is not the role of the courts to weigh in on whether arguments pertaining to the application of an arbitration clause seem meritless, when the parties have delegated gateway issues of arbitrability to an arbitrator. The Court explained: "Just as a court may not decide a merits question that the parties have delegated to an arbitrator, a court may not decide an arbitrability question that the parties have delegated to an arbitrator."
The Court's decision in Henry Schein follows a line of relatively recent decisions in which the Court has taken a broad view of the Federal Arbitration Act. For example, in Epic Systems Corp. v. Lewis, the Court upheld the enforceability of individualized arbitration agreements between employees and employers, holding that class waivers in employment agreements were permissible and did not violate the National Labor Relations Act.
This year, the Court is expected to issue another decision regarding arbitration, specifically regarding class arbitration. On October 9, 2018, the Court heard oral argument in Lamps Plus Inc. v. Varela. The district court and Ninth Circuit construed ambiguous arbitration language against the drafter, concluding that under state law principles, the agreement permitted class arbitration, even though the arbitration agreement did not expressly address class issues. While the Henry Schein decision was a unanimous decision, the Lamps Plus case will likely result in a split decision of the Supreme Court.