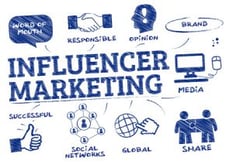 Last January, I wrote about the one thing every advertiser must know – disclosure laws. In May 2015, the Federal Trade Commission (FTC) updated its decades-old Endorsement Guides to remind everyone that, "[t]ruth in advertising is important in all media," including social media, blogs, and online videos. The FTC's Endorsement Guides: What People Are Asking (May 2015) (the "Guides"). According to some consumer groups, however, the FTC is not doing enough to police social media influencer and native advertising campaigns. Last fall, Public Citizen, Commercial Alert, the Campaign for a Commercial Free Childhood, and the Center for Digital Democracy sent two joint letters to the FTC seeking more aggressive action by the federal agency when it comes to influencer marketing. According to the September 7, 2016 Letter, Public Citizen conducted an investigation into influencer marketing campaigns on Instagram and found that "Instagram has become a platform for disguised advertising directed towards young consumers." In light of Public Citizen's investigations, the organizations "request that the FTC engage in an affirmative effort to change the culture around paid endorsements on Instagram, and that it act promptly and aggressively." Less than three months later, on November 30, 2016, the same groups sent a second letter, which again urged the FTC to "take action." While some have criticized the consumer groups as overreaching and misstating the laws and regulations applicable to such marketing campaigns, the message is clear – companies must focus on their influencer and native advertising strategies, as well as the policies, contracts, and monitoring programs that (should) govern them; consumers and the non-profit groups that seek to protect them, the FTC and other state and federal actors, and competitors are watching – and waiting to pounce.
Influencer Marketing
Influencer marketing is a type of marketing that uses thought leaders, celebrities, and other influential persons to drive a brand's message to consumers. Instead of directly marketing to consumers as a whole, "influencers" are hired, paid, encouraged, or otherwise incentivize to spread the good word. While celebrity endorsers are not new, the advent of Instagram, Facebook, Twitter, Snapchat and other social media platforms have propelled influencer marketing to the forefront of every marketing department and advertising agency's repertoire. Why? Influencer marketing is relatively inexpensive and has a global reach. In addition, people trust and rely on the reviews they read online. According to a recent article citing surveys from FindLaw and Super Lawyers, "87% of American consumers say they trust online reviews to help them choose which local businesses or services will receive their hard-earned dollars"; and, while it may not be surprising to learn 91% of Millennials and Gen-X'ers trust online reviews, 83% of Baby Boomers also trust and rely these reviews. As a result, influencer marketing is quickly becoming one of the fastest growing methods of marketing.
But, like everything else, influencer marketing has its risks. Recently, influencer marketing has come under attack because many companies – large and small – have taken advantage of influencers and failed to comply with state and federal consumer protection laws, as well as the FTC's Guides. Put differently, companies are forgetting to disclose.
Native Advertising
Similarly, publishers are using native advertising (a/k/a "sponsored content") to boost their bottom line. According to a recent study conducted by Contently, in partnership with The Tow-Knight Center for Entrepreneurial Journalism at CUNY and Radius Global Market Research, "[n]ative advertising has become a crucial part of publishers' business models" and, for some publications, native ads "account for the majority of digital ad revenue." Fixing Native Ads: What Consumers Want From Publishers, Brands, Facebook, and the FTC (Dec. 2016), p. 4.
The FTC has defined native ads as advertising that:
"encompasses a broad range of advertising and promotional messages that match the design, style, and behavior of the digital media in which it is disseminated. The ads can appear in a wide variety of forms, including written narratives, videos, infographics, images, animations, in-game modules, and playlists on streaming services. Often natively formatted ads are inserted into the stream of regular content a publisher offers . . . ."
FTC Enforcement Policy Statement on Deceptively Formatted Advertisements (Dec. 2015), p. 10. The FTC explained that its native advertising policy statement "affirms the long-standing consumer protection principle that advertisements and promotional messages that promote the benefits and attributes of goods and services should be identifiable as advertising to consumers." While the FTC released its guidelines for native ads over a year ago, native advertising continues to baffle many – including those charged with regulating such content. Notably, Contently's recent study found that 44% of people shown native ads could not correctly identify the company that paid for the content. But, rather than simply identify the issues with native advertising, the study identified potential solutions and made several recommendations to the FTC on how to improve its guidelines – including sample disclosures found most helpful to consumers.
Letters to the FTC
In the September 2016 letter to the FTC, three consumer groups advocated for more enforcement actions relating to influencer campaigns on Instagram. According to the letter, "[s]ocial media norms are evolving so that practices that contravene clear FTC policy are considered by many advertisers and influencers to be routine and non-objectionable. . . . An important part of an FTC enforcement initiative must be to shift the center-of-gravity on social media so that advertisers take affirmative steps to ensure they comply with FTC rules designed to protect consumers from trickery and deception." The letter focused not only on influencer marketing, but on the broader trend of native advertising and the concern that social media is being used as a cloak to keep advertisements "indistinguishable from regular content." The letter highlighted over 100 examples of allegedly improper posts relating to fashion, beauty products, fitness, food and beverage, and other products and services by "movie stars, reality TV personalities, famous athletes, fitness gurus, fashion icons and pop musicians."
A few months later, the same groups sent a second letter with 50 new examples posted between September 1, 2016 and November 14, 2016. The organizations again pressed the FTC to take action:
"Undisclosed paid product endorsements on Instagram are a consistent and dangerous problem that is not going away. We urge the FTC to act immediately, aggressively and comprehensively to protect consumers from this deceptive advertising practice. We request that the FTC investigate the serial non-compliance with FTC's endorsement policy among Instagram 'influencers' and hold those who violate FTC policy accountable."
These letters are significant – not because they necessarily provide an accurate assessment of the laws surrounding disclosure requirements – but, because they show the pervasive nature of influencer and native marketing, the countless "influencers" who tout the benefits of products and services that run the gamut, and that these advertising strategies will continue to be scrutinized by the FTC, consumer groups, competitors, and a host of others.
Disclosures
Now, more than ever, disclosures are essential to truth in advertising. Disclosures are not new. The FTC first issued guidelines on endorsements and testimonials over thirty years ago, and has updated them periodically over the years. Notwithstanding, companies, ad agencies, and public relations firms continue to provoke action by the FTC with their online marketing efforts. Therefore, as digital advertising continues to grow at exponential rates for traditional and non-traditional marketers, every online marketer (and the lawyers who represent them) should take care to understand the applicable laws and prepare accordingly.
Section 5 of the Federal Trade Commission Act (15 U.S.C. §45) prohibits "unfair or deceptive acts or practices in or affecting commerce." Among such potentially deceptive acts is the failure to disclosure, i.e., the failure to share, in a clear and conspicuous manner, any material connection between the promoter and the company, product, or service being promoted. A "material connection" can include payment, an ownership interest in the company, employment by the company, receipt of free or discounted goods or services, or familial relationships. In other words, a material connection is anything that a reasonable consumer would rely on when evaluating the endorsement or review. Or, as the Guides put it, "if there's a connection between an endorser and the marketer that consumers would not expect and it would affect how consumers evaluate the endorsement, that connection should be disclosed."
While the Guides recommend companies use disclaimers such as Ad, Advertisement, or #Ad to disclose, Contently's study found that "Sponsored" is the "least confusing label for native advertising." In fact, "Sponsored" was more helpful than Advertisement, Promoted, and Paid Post. The same study also found that "consumers prefer to see both a sponsor's name and logo on a native ad when it appears on a publisher website." The Guides do not recommend logo usage. These findings are significant because they show how advertising is evolving, and what consumers need to make educated and informed purchasing decisions. Such findings are also slowly but surely making their way into federal policy and case law.
Recent FTC Investigations
Some recent digital marketing tactics that have drawn the ire of the FTC involve (1) use of employees' personal Twitter accounts to post comments and product reviews as ordinary customers; (2) failure by companies, public relations, and advertising firms to require influencers to disclose that their reviews were incentivized by money or free products; and (3) failure to monitor influencer campaigns, including agreements with third parties, to ensure compliance with applicable legal requirements.
For example, in March 2016, high-end retailer Lord & Taylor settled with the FTC allegations that the store violated section 5 of the FTC Act by:
(1) paying for and editing an article to be written and published by the online publication Nylon, which markets itself to women 18-35, regarding the store's launch of its private label Design Lab's clothing launch; and
(2) paying 50 fashion influencers to wear one of the Design Lab dresses and post photos on Instagram. Lord & Taylor provided a free dress to each influencer and paid them between $1,000 and $4,000 each. Under the terms of the agreement between Lord & Taylor and the influencers, Lord & Taylor would review each post and each post would have to include #DesignLab and @lordandtaylor.
Lord & Taylor's campaign was innovative and cost effective, but the FTC was not impressed. The FTC's biggest issue was the store's failure to disclose that it paid for the article or posts, despite its retention of significant control over the campaign - highlighting the fact that the FTC believes that advertisers are primarily responsible for the actions of any third party it engages. While the FTC did not go after Nylon or the paid influencers in the Lord & Taylor case, other third parties have not been so fortunate. For example, in late-2015, Microsoft escaped penalty because of its robust monitoring and compliance program, but Microsoft's public relations firm and influencers were not as lucky.
Conclusion
Bottom line: The platform on which you are advertising does not change the requirement to disclose and take reasonable efforts to ensure those with whom you are working disclose. While several of the following tips were included in my last post, they bear repeating here:
Clear and Conspicuous Disclosures. All disclosures must be easy for the consumer to find and understand; the disclosure should be in close proximity to the claim it relates, easy to find and read.
Adopt and Review Internal Policies. Provide specific, written guidance that includes a list of what endorsers/promoters/influencers can and cannot say about the product or service, and reminders to include adequate disclosures – including examples of such disclosures (e.g., "Sponsored").
Train and Educate. Educate and train employees, advertising and public relations firms, and other appropriate partners on your company's written guidance, including acknowledgment of such policies and programs in applicable contracts with third parties; share copies of your policies, and request confirmation of receipt and review; compare your policies and practices with those with whom you are contracting; and discuss potential concerns and incorporate solutions into your agreements, as necessary.
Monitor and Enforce. Monitor your promotional network for compliance and follow up on questionable practices with corrective action.
By developing, implementing and enforcing a robust compliance program, your company is in a better position to defend its online marketing practices without foregoing the benefits of these innovative online marketing strategies. In the meantime, 2017 is shaping up to be an interesting year for those who regulate this content.