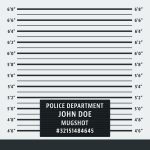 "Open government is too dear a cost to pay for the mirage of privacy that the majority has to offer."
- Circuit Judge Danny J. Boggs, dissenting.
Two weeks after President Obama signed into law S.B. 337, the FOIA Improvement Act of 2016, the Sixth Circuit overturned a two-decade-old decision by the same court and found that "individuals enjoy a non-trivial privacy interest in their booking photos."1 The Detroit Free Press challenged the decision of the U.S. Marshals Service to withhold from public disclosure booking photos of Michigan police officers charged with bribery and drug conspiracy. The district court ordered disclosure of the photographs and a three-judge panel on the Sixth Circuit upheld the decision last August. The panel, and the U.S. Department of Justice, asked the full court to reconsider its decision regarding individuals' rights to privacy in the public release of their mugshots. The Sixth Circuit granted en banc review and reversed the three-judge panel's decision, overruling its prior decision.2 Click to read the complete article, which was published by the Ohio State Bar Association on July 19, 2016.
1Detroit Free Press, Inc. v. United States Dep't of Justice, Case No. 14-1670 (July 14, 2016) (en banc) (Free Press II).
2Detroit Free Press, Inc. v. United States Dep't of Justice, 73 F.3d 93 (6th Cir. 1996) (Free Press I).