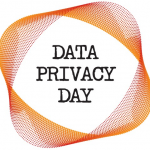 What? You had no idea? Of course you didn't. All joking aside, this Saturday indeed will mark our second decade of celebrating Data Privacy Day ("DPD"), a day dedicated to increasing education and awareness of data privacy and ways with which we can better collect, use, share, and secure our personal information. DPD started in Europe in 2007 as Data Protection Day, but is now recognized in the U.S., India and Canada too. The focus of the day is to encourage not only awareness as citizens, but encourage collaboration between citizens, businesses, governments, and countries as the amount of data and the number of ways we share it today increase exponentially by the day. Here are some other things you may not know:
1. There is also a Data Privacy Month. Yep, it runs from January 28th (DPD) through February 28th. You can find out more about DPM here. And, of course, as with any month-long celebration, you need to pace yourself and not go "all in" this Saturday. (There is a reason they call it "Amateur Night.")
2. There is a privacy profession. The International Association of Privacy Professionals ("IAPP") is comprised of more than 25,000 privacy pros working in all sectors of industry around the world. And no, we are not all lawyers, thank you. Indeed, I have been a member since 2003 and long before I became an attorney. I often say "I was doing privacy before privacy was cool." Well, the IAPP has been at it even longer and helping to develop highly qualified pros to deal with the complex challenges facing data privacy and security today. As with security professionals, businesses serious about data governance are investing in the talent needed to use information appropriately and in compliance with the law.
3. Privacy is not explicitly protected in the United States Constitution. Nope. The word "privacy" does not even appear in the document. Rather, we have cobbled the right together through case law. Many people are surprised by this, especially when news breaks of the latest government overreach or data breach case. This could change, of course, but people would have to speak up and make their elected representative do the same.
4. Your choices will have the biggest impact on your privacy and security. As a lawyer, you would think I would see the law as the greatest protection for our privacy. While the law is a mechanism to protect our privacy, it really works remedially (usually AFTER the damage has been done). No, the best thing you can do to exercise your personal values for privacy and security is increase your awareness of the ways information is collected and shared and make choices in line with those values. Businesses, as well, have the same opportunity to bake privacy and security into their practices, products and services. It's just good business (not to mention that whole compliance angle).
5. Every Day is Data Privacy Day. O.K., a little cheesy, but true. The reality of working and living today is that sensitive and personal information is all around and we are using it in more and more ways each day. I don't care in what sector you operate or in what jurisdiction. Privacy and security need to be part of your daily regimen.
So, use Saturday and even the month that follows to get aware and get empowered in both your personal and professional lives. You can follow @FarukiPrivacy on Twitter for daily suggestions on how, read our Faruki Data Privacy & Security Blog, as well as read more from other privacy pros (because now you know there are more than 25,000 of us).
Celebrate Responsibly!