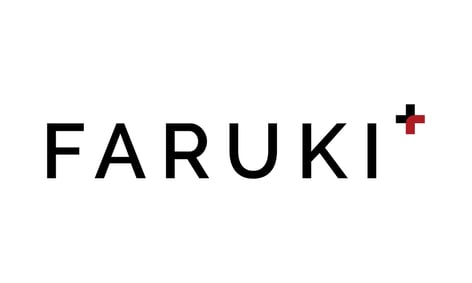 DAYTON, OH — February 15, 2022 ­­­– Faruki PLL has been nominated for Benchmark Litigation's Ohio Firm of the Year award. After months of peer review-based research and submission reviews, this prestigious recognition means that the Benchmark team determined Faruki to be among the country's shortlist of firms and lawyers that have handled the most impactful cases from the last 12 months.
"Having been nominated as a Benchmark Litigation Ohio Firm of the Year and recognized among some of the most prominent law firms in the nation is a great honor," says Brian Wright, Co-Managing Partner at Faruki. "It's extremely difficult to earn this nomination, and I am immensely proud of our firm for our impressive performance and influence on the legal landscape over the last year."
Benchmark Litigation's awards recognize the country's most distinguished litigators and their firms for exemplary work. The selection team diligently reviews every submission and confers with litigators across the country to determine each year's nominees.
The 2022 Benchmark Litigation East Coast Awards winners will be announced on Thursday, March 24. For more information, including a list of all 2022 award nominees, visit the Benchmark Litigation website.
About Faruki+
Faruki+ (www.ficlaw.com) is a litigation firm with offices in Dayton and Cincinnati that handles complex disputes, including intellectual property, class actions, competition-based litigation, employment, antitrust, privacy, commercial litigation, and arbitration. You can find Faruki+ on LinkedIn (https://www.linkedin.com/company/faruki-ireland-&-cox-p-l-l-/) and Twitter at @FarukiMediaLaw. Also, visit https://www.ficlaw.com/blog/ the business litigation blog site, for the latest developments in business litigation, intellectual property, data security, communications and media, class actions, and employment.