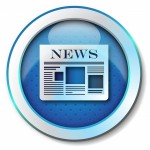 Once again our firm has been listed in "Benchmark Litigation, the Definitive Guide to America's Leading Litigation Firms and Attorneys." This annual directory focuses exclusively on litigation in the United States. The results in the guide are the culmination of a six-month research period in which Benchmark's researchers conduct extensive interviews with litigators and their clients, examining recent casework handled by the firms and asking sources to offer their opinions on litigators practicing within their respective areas. The Benchmark publication explains that it "identifies the firms and attorneys who have displayed the ability to consistently handle complex, high-stakes cases in multiple jurisdictions . . . . These selections are consistently recommended within the U.S. business and legal communities for the quality of their litigation professionals and trial work. The ranking of the top local litigation stars, according to Benchmark, "reflects only those individuals who were recommended consistently as reputable and effective litigators by clients and peers." For Ohio, Faruki Ireland & Cox again made the top list, of "Highly Recommended Firms." Charlie Faruki, Jeff Ireland, and Brian Wright are mentioned by name in the description of our firm. Both Charlie Faruki and Jeff Ireland are listed in the separate ranking of "State Litigation Stars," the highest-ranked lawyers in the state.
Greater Dayton Volunteer Lawyers Project (GDVLP), Legal Aid of Western Ohio, Inc. (LAWO), and Advocates for Basic Legal Equality, Inc. (ABLE) presented a Distinguished Service Award to Jeff Ireland for his long-time commitment and service to civil legal aid, and for his extensive community involvement. His efforts raised the bar on contributions to the Campaign for Equal Justice and the Access to Justice Awards Gala. Jeff also led the Salvation Army's $7.2 million Kroc Center Development campaign, served as Oakwood Mayor for 10 years, and has served on numerous community boards and committees.
On November 6, 2015, FI&C partner Marty Foos served as the moderator for a panel of judges from the Montgomery County Court of Common Pleas. Topics for the continuing legal education program included the pretrial procedures and courtroom practices for each of the judges. The program was well attended with some of Dayton's most well-known lawyers in the audience. "The audience came prepared with many good questions, which made for an interesting program," said Marty afterwards.
FI&C associate, Jade Smarda, helped coach the University of Dayton's college mock trial team to a winning record at the Fifth Annual Great Lakes Mock Trial Invitational hosted by Eastern Michigan University on November 20 and 21, 2015. The team swept the host school and Hamline University on Sunday, after securing a victory over Notre Dame the day before. Jade's team boasts a winning record for the season, after placing in the top ten at Eastern Michigan, as well as at Case Western Reserve University's Eighth Annual Spartan Throwdown in late October. Jade co-coaches the team with Butler County Judge Dan Haughey and Jon Marshall, the Trial Supervisor for the Criminal Division of the Montgomery County Prosecutor's Office. This is Jade's first year as a coach for UD, having served as an assistant coach at Miami University for two years. FI&C promotes educational endeavors such as mock trial, with several lawyers volunteering their time to coach high school and college mock trial students.
Scot Ganow was invited to speak at the annual Alumni CLE event at the University of Dayton School of Law. Scot, who will also teach Privacy Law at UDSL next semester, spoke on the importance of data governance and how it impacts clients' capabilities to respond to data breach.
On November 19, FIC associates Jade Smarda, Jim Smerbeck, Zachary Heck, and Jennifer Dollard participated in a panel at the University of Dayton School of Law sponsored by the Federal Bar Association's Student Division. The panel gave current law students advice relating to issues common in the first years of a young associate's practice. The panel also fielded questions from students regarding social media use in the legal profession, how to actively participate in the local legal community, and advice for finishing law school.
Scot Ganow also presented to the youth at Victory Project on the importance of privacy, security and managing your online reputation. Victory Project is a 501(c)(3) non-profit organization that provides after school services to Dayton's youth as an alternative to the streets.
On November 20, Zachary Heck served as a judge for the 2015 Walter H. Rice Moot Court Competition at the University of Dayton School of Law. Zach judged two semi-final rounds and provided students with feedback on how they can become more effective advocates.