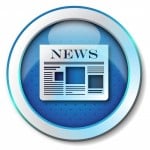 Our firm has been notified by Global Law Experts that it has, in recent months, conducted an extensive nomination and research process for the Eighth Annual Global Law Experts Awards. Our firm has been chosen as the winner in the category Business Litigation Law Firm of the Year in Ohio – 2017. The candidates for the award were judged on client testimonials, key cases, legal rankings, overall reputation, publication contributions, speaking engagements, and the performance of their lawyers.
On April 26, 2017 Jeff Ireland argued an appeal to the First District Court of Appeals based on the trial court's denial of a petition for a motion to dismiss pre-complaint discovery and a motion to compel arbitration. On June 7, 2017, the Court of Appeals reversed and remanded the trial court's decision. Specifically, the Court of Appeals adopted our client's argument and compelled arbitration pursuant to a provision in the parties' contract and stayed the trial court proceedings pending arbitration. Jen Dollard assisted on the appeal. A copy of the decision in Bright Future Partners, Inc. v. The Procter & Gamble Distributing Company is attached via link.
Jeff Cox was elected to serve as the President of the Lawyers Club of Dayton for the 2017-19 Biennium. Entering its 109th season, the 175-member Lawyers Club gathers regularly to socialize and hear from local and regional speakers representing the academy, the arts, government and politics, entertainment and athletics. Other Faruki attorneys among the Lawyers Club ranks are: Charlie Faruki, Jeff Ireland, Erin Rhinehart and Bob Bartlett.
Erin Rhinehart received the Ohio Women's Bar Association's President's Choice Award at the 2017 OWBA/OWBF Annual Meeting & Conference in Columbus. The award is given out annually by the outgoing OWBA President for contribution to support, energy, talent, time, and vision of the organization.
On May 1, Zach Heck's article "Howard Stern and IRS Sued for Invasion of Privacy" was published in the American Bar Association's summer edition of tyl. Zach's article explained the litigation framework associated with an invasion of privacy lawsuit when a caller to the IRS learned that her discussion regarding confidential tax information was broadcast live on "The Howard Stern Show."
On Tuesday, May 9, Zach Heck spoke with members of the Columbus Inventors Network in Columbus, Ohio. Zach's presentation identified why strong data governance is important for businesses of all sizes, and particularly for inventors. Zach also dedicated much of his presentation to providing an update on where the law stands with respect to intellectual property and patent protection.