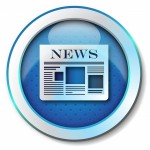 Jeff Ireland testified as an expert witness in Hamilton County Common Pleas Court. His report and testimony supported the reasonableness of another firm's attorneys' fees, as well as the conduct of opposing counsel in the litigation. His testimony, in part, was the basis for the court's decision to allow recovery of attorneys' fees and costs.
Jeff Cox has been selected to serve as Co-Chair of the 2016 Access to Justice Campaign. That campaign will benefit and support the work of organizations serving the legal needs of the underprivileged in the Greater Dayton Region, Advocates for Basic Legal Equality ("ABLE"), Legal Aid of Western Ohio ("LAWO") and the Greater Dayton Volunteer Lawyers Project ("GDVLP").
Jeff Cox has been named to the 2016 Executive Leadership Team of the American Heart Association's Greater Dayton Heart Campaign, which culminates with the September 24, 2016 Greater Dayton 5K Heart Walk/Run. The 2015 Heart Walk was supported by over 10,000 participants and raised $1.75 million.
Scot Ganow moderated a panel on unmanned aerial vehicles ("UAVs" or "drones") and the impact on privacy at the Columbus meeting of the International Associations of Privacy Professionals, or "Knowledge Net" on February 11, 2016. The IAPP is the world's largest association of professionals working in the privacy space. Scot has been a member since 2003 and holds the Certified Information Privacy Professional certification.
On Friday, February 19, 2016, fifteen high school mock trial teams from the Dayton and Cincinnati areas competed in the Ohio Center for Law-Related Education (OCLRE) 33rd Annual Ohio High School Mock Trial Regional Competition. Zachary Heck is a legal advisor for the Centerville High School (CHS) team, which advanced to the State Competition after winning three awards for outstanding advocacy as attorneys and witnesses. CHS will next compete against other state qualifiers on March 10, 2016.