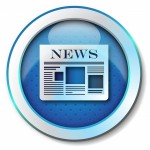 On April 4, Faruki Ireland & Cox proudly served as the Local Sponsor of the Bizwomen Mentoring Monday Event, which was held in conjunction with the Dayton Business Journal. Mentoring Monday is a national event held in over 40 cities across the country. The event offers attendees the opportunity to choose from 40 of the respective communities' most influential women for one-on-one coaching sessions. FIC Partner Erin Rhinehart was selected to participate as one of the mentors for the second year in a row, and opened the event with a few words on the importance of supporting women in business, and cultivating authentic mentor and sponsor relationships.
On April 28, Jeff Ireland and Erin Rhinehart were among severalFarukilawyers to speak at the Ohio State Bar Association's All-Ohio Legal Forum in Cincinnati, Ohio. Jeff and Erin discussed false advertising and consumer protection laws, focusing on the Lanham Act and Section 5 of the FTC Act, and recent U.S. Supreme Court decisions interpreting the Lanham Act.
Charlie Faruki was also a speaker at the Ohio State Bar Association's annual All-Ohio Legal Forum in Cincinnati. The panel, led by a U.S. District Court Judge, dealt with the topic "How Litigation Practice is Changing: 2015 Changes in the Federal Civil Rules Promote Change in Litigation Practice."
FI&C partner Marty Foos was a presenter in a panel discussion at the Ohio State Bar Association's All-Ohio Legal Forum in Cincinnati on April 29 on the future of litigation. One of his co‑panelists was the Hon. Beth Myers, who is the commercial docket judge in Cincinnati. The presentation included a discussion of such topics as civil justice reform, reform of unauthorized practice of law rules, and changes caused by new technology.
Jeff Sharkey also was a presenter at the April 29, 2016 OSBA All-Ohio Legal Forum in Cincinnati. In a presentation regarding strong opening statements, Jeff presented an opening statement that he had made in a prior case.
On April 10, Erin Rhinehart spoke to a group of female athletes at Wright State University on the topic of public speaking. These women formed a Lean In Circle to learn and grow together, and encourage one another to pursue their ambitions and challenge the status quo. Lean In Circles have popped up across the country and are part of the Lean In organization that resulted from Sheryl Sandberg's best-selling book, Lean In. Among the issues Erin explored with these women were the physiological causes of the fear of public speaking, and how to recognize and overcome them; redefining public speaking; and practical tips on how to communicate more effectively in the classroom, locker room, on the field, and in the boardroom.
Scot Ganow and Zach Heck presented to the Dayton Bar Association's Corporate Counsel Committee. Scot and Zach shared insights into the state of data breach-related litigation and how companies can proactively prepare for both litigation and regulator investigations into data governance matters.
On Wednesday, March 13, Zach Heck participated as a panelist at the University of Dayton School of Law during a presentation about successful habits of summer associates and law clerks. Zach spoke to a group of first and second-year law students preparing for their summer clerkships. Zach emphasized communication, diligence, and a positive attitude as essential qualities held by successful summer clerks.