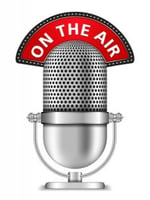 Solving cold cases is a goal for police investigators and journalists alike. Although the popular National Public Radio podcast Serial has not yet solved a case, it recently played a key role in reheating the cold case that was the subject of its first season. As Serial's producer and host, Sarah Koenig, said after the February 2016 post-conviction relief hearing for convicted killer Adnan Syed: "Serial was a part of [the] testimony." [1] Depending on the outcome of that hearing, Syed may get a new trial or have his conviction thrown out entirely.
Serial's impact seems to have started a trend of "real crime" programs seeking to affect their subjects' legal proceedings. While such programming is great entertainment, their creators should be cautious. Like police investigators, they run the risk of entangling themselves in thorny legal issues and damaging their credibility.
Serial Locates An Alibi Witness
Serial's first season focused on Syed's conviction in 2000 for the murder of his high school classmate, Hae Min Lee. According to Serial's website:
"Sarah Koenig sorted through thousands of documents, listened to trial testimony and police interrogations, and talked to everyone she could find who remembered what happened between Adnan Syed and Hae Min Lee. She discovered that the trial covered up a far more complicated story than the jury – or the public – ever got to hear."
[2] Syed's post-conviction relief hearing took place earlier this year. Although Syed's defense team requested the hearing back in 2010 (years before Serial first started investigating the case), Serial ended up having a direct impact on the evidence presented. [3] At the hearing, Syed argued that his original defense attorney was incompetent. One of the attorney's alleged mistakes: she never contacted potential alibi witness Asia McClain.
Serial located and contacted McClain over a decade after the trial. No one involved with the case had ever spoken to her. Serial's first episode, from October 3, 2014, included the following exchange:
Asia McClain: "Even now, it would be nice if there was some technicality, something that would prove [Syed's] innocence. Great, you know? One less evil person I've met in my life, you know?"
Sarah Koenig: "But I think, Asia, you might be that technicality. Do you see what I mean? If you're saying that you saw him on this day at that time, that means the state's timeline for their whole theory of the case doesn't make any sense."
Asia McClain: "It's a possibility."
Sarah Koenig: "Because they're saying he was in the car with her at the very time that you're saying, no, I saw him at the library, and we were talking. Do you know what I mean? That's exactly the window where they're saying she was murdered."
[4]
McClain subsequently signed an affidavit "after hearing prosecutor Kevin Urick on Serial." The affidavit -- which provided "new" evidence at the hearing -- states, in part:
"Sometime in January of 2014, I had a conversation with Sarah Koenig, a reporter for National Public Radio. … After I learned about the podcast, I learned more about Koenig's reporting, and more about the Syed case. I was shocked by the testimony of [State prosecutor Kevin Urick] and the podcast itself; however I came to understand my importance to the case. I realized that I needed to step forward and make my story known to the court system. I contacted Syed's lawyer, Justin Brown, on December 15, 2014, and told him my story. I told him I would be willing to provide this affidavit."
[5]
The big question at the post-conviction relief hearing: Why would Syed's trial attorney not have looked at McClain as a possible alibi witness for her client? After attending the hearing's first day, Koenig talked about how "surreal" it was to listen to testimony about Serial and the evidence that the show had helped dig up, especially McClain's testimony. [6] Koenig reminisced on her thoughts when first looking at the case: "We just need to find this girl [Asia McClain] and find out what she will say. … She is the key to this thing. … We will just track her down and see what she says." A little over two years later, Koenig had tracked McClain down and saw what she had to say – in court.
The Jinx Locates Critical New Evidence
Serial is not the only real crime program that recently impacted its subject. The Jinx, an HBO miniseries about wealthy businessman Robert Durst and the disappearance of three people, led directly to Durst's arrest on first-degree murder charges the day before the program's finale aired. [7] A letter unearthed by the filmmakers provided the key new evidence that resulted in the murder charges against Durst. In other words, The Jinx actually may have solved the case.
As yet another example, this year Jack McCullough had his conviction thrown out and was released after serving five years in prison for murder. A newly-elected prosecutor took a second look at McCullough's case and decided to dismiss all charges. "Among the evidence the prosecutor reviewed was CNN's 2012 series on the case, 'Taken,' which examined McCullough's murder trial and raised questions about whether it was fair." [8]
Concerns With Real Crime Investigation
Serial and The Jinx have had commercial success, due in part to their real crime investigations. However, the makers of real crime programming should proceed with caution. For example, their investigations could lead to being served with a subpoena for documents and recordings or being compelled to testify, thus presenting challenging circumstances for their respective media organizations that seek to protect against attacks on journalistic privileges. For instance, "[a]ccording to The New York Times, the filmmakers [from The Jinx] sought legal advice on when to share new evidence [that led to Durst's arrest] with law enforcement, weighing journalistic privilege against possible claims of evidentiary inadmissibility in a future trial." [9] The director of The Jinx later told media outlets: "Given that we are likely to be called as witnesses in any case law enforcement may decide to bring against Robert Durst, it is not appropriate for us to comment further on these pending matters." [10]
Therefore, real crime podcasters and the like may run an enhanced risk of becoming part of the story and facing challenges to disclose information gathered in their investigations. Under Ohio's reporter shield statute (Ohio Rev. Code. § 2739.12), for example, a reporter is generally protected from identifying his or her sources and from disclosing information that could lead to such identification. See e.g., Ventura v. Cincinnati Enquirer, 396 F.3d 784, 793 (6th Cir. 2005) (Ohio's shield statute provides an absolute privilege in civil cases from identifying a source and information that would make "the identity of the source more probable") (applying Ohio law). Beyond First Amendment and reporter shield concerns that are implicated when law enforcement or attorneys seek the work product of investigative journalists, there are also concerns about possible claims of spoliation or withholding evidence. Of course, these types of legal entanglements may also serve to hinder the journalists' credibility and access to sources.
Forecasting More Legal Entanglements
Given their popularity, these types of cold case investigations by media outlets will surely continue. In fact, the subject of Serial's second season this past winter was Bowe Bergdahl, the disgraced U.S. Army soldier who abandoned his post, was captured by the Taliban, and was eventually released in 2014 as part of a prisoner exchange for five Taliban members. Bergdahl will soon be tried by general court-martial on charges of desertion and misbehavior before the enemy. As Serial's website acknowledges, the investigation and prosecution of Bergdahl is "a story that's still going on." [10]
Serial teamed up with independent filmmaker Mark Boal for its second season, which employed and incorporated taped interviews between Bergdahl and Boal. Material from those interviews may find their way into presentations at the court-martial proceeding. In addition, after listening to an episode, a Coast Guard veteran contacted Koenig to provide his first-hand account of the incident that led to Bergdahl's discharge from the Coast Guard. [11] That interview -- in which the Coast Guard veteran recounted Bergdahl's psychological breakdown during bootcamp -- may be relevant to the court-martial proceeding; it relates to the issue of whether the Army should have allowed Bergdahl to soon thereafter enlist. As Koenig opined in her finale: "What Bowe [Bergdahl] did was wrong, walking off his post was wrong, but the Army shouldn't have let him enlist in the first place." [12]
We should soon know if Serial ends up playing a part in Bergdahl's trial too. It is scheduled to start on February 6, 2017. Stay tuned.
ENDNOTES
[1] -- Serial Podcast (Sarah Koenig), Adnan Syed's Hearing – Day One (2016), https://serialpodcast.org/season-one (last visited May 20, 2016).
[2] -- https://serialpodcast.org/season-one (last visited May 20, 2016).
[3] -- Serial Podcast (Sarah Koenig), Adnan Syed's Hearing – Day One (2016), https://serialpodcast.org/season-one (last visited May 20, 2016).
[4] -- http://www.thisamericanlife.org/radio-archives/episode/537/transcript) (last visited May 20, 2016).
[5] -- https://serialpodcast.org/season-one/adnan-syeds-hearing (last visited May 20, 2016).
[6] -- Serial Podcast (Sarah Koenig), Adnan Syed's Hearing – Day One (2016), https://serialpodcast.org/season-one (last visited May 20, 2016).
[7] -- https://en.wikipedia.org/wiki/The_Jinx_(miniseries) (last visited May 20, 2016).
[8] -- http://www.cnn.com/2016/04/22/us/jack-mccullough-maria-ridulph-1957-cold-case/index.html (last visited May 20, 2016).
[9] -- https://en.wikipedia.org/wiki/The_Jinx_(miniseries) (last visited May 20, 2016).
[10] -- Id.
[11] -- https://serialpodcast.org/ (last visited May 20, 2016).
[12] -- Serial Podcast (Sarah Koenig), Season 2 Episode 11 – Present For Duty (2016), https://serialpodcast.org/ (last visited May 20, 2016); https://en.wikipedia.org/wiki/Bowe_Bergdahl (last visited May 20, 2016).
[13] -- Id.