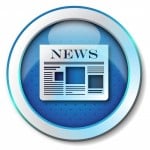 Charlie Faruki and Laura Sanom led a team (Melinda Burton, Don Burton, Michael Mayer, Zach Heck, and Jason Palmer) that recently secured summary judgment in favor of one of the firm's long-time clients, Premier Health, resulting in dismissal of a complex antitrust conspiracy suit brought against it by another hospital under § 1 of the Sherman Act. On August 9, 2017, U.S. District Judge Walter H. Rice reconsidered an earlier decision in the case that had denied summary judgment to Premier on the issue of whether the per se rule applied to plaintiff's sole antitrust conspiracy claim. In a 56-page opinion, Judge Rice held that the per se rule did not apply to the alleged "group boycott" conduct at issue -- managed care contracting and physician non-competition clauses -- because they were core activities of the legitimate Premier joint venture.
In reaching his conclusions, Judge Rice commented that "the application of the per se doctrine to joint ventures [is] one of the darkest corners of antitrust law . . . an area that is unsettled, unclear, unwieldy, and unequivocally complex." He also noted "there is more confusion about the scope and operation of the per se rule against group boycotts than in reference to any other aspect of the per se doctrine." Writing that the Court "carefully researched this extremely complicated area of the law," the Court rejected the plaintiff's "group boycott" label and its reliance on older cases like Klor's, Inc. v. Broadway-Hale Stores, Inc., 359 U.S. 207 (1959) and Com-Tel, Inc. v. Dukane, 669 F.2d 404 (1982) for the "outdated proposition" that group boycotts are always subject to the per se rule, explaining that "the law on group boycotts has evolved, and group boycotts are no longer considered automatically subject to the per se rule." For the full opinion, click here.
Jeff Ireland, Erin Rhinehart and Chris Hollon worked as local counsel with Williams & Connolly in defending a massive defamation lawsuit filed in Montgomery County against Sidley & Austin and one of its partners, and the American Psychological Association. The lawsuit stems from an internal investigation conducted by lawyers from Sidley & Austin on behalf of their client, the APA. The defense team filed several motions challenging deficiencies in the complaint. Defendants' motion to dismiss for lack of personal jurisdiction was the first to be heard. On August 25, 2017, the complaint against all Defendants was dismissed for lack of personal jurisdiction.
For many years, Faruki lawyers have been listed in "The Best Lawyers in America©," a peer-reviewed publication in the legal profession. This year is no exception as Charlie Faruki has been selected for inclusion for his work in Bet-the-Company Litigation, Commercial Litigation, Criminal Defense: White Collar, Energy Law, Litigation-Antitrust, Litigation-Intellectual Property, Litigation-Patent. Jeff Ireland has been selected by "The Best Lawyers in America©," as the Lawyer of the Year in the practice area of Litigation-Antitrust in Dayton as well as for his work in Advertising Law, Bet-The-Company Litigation, Commercial Litigation, Litigation-Antitrust, and Litigation-Intellectual Property. Jeff Cox has been selected by "The Best Lawyers in America©," for his work in Commercial Litigation.
On August 24, 2017, Jeff Cox gave an antitrust law continuing education presentation at the Ohio State Bar Association's annual All-Ohio Legal Conference, in Cleveland. Jeff's presentation was part of a panel entitled: "Agreements that Protect and Promote Growth." Jeff's presentation addressed antitrust guidance for human resource professionals, focusing on recent Department of Justice and Federal Trade Commission enforcement guidance directed at non-poaching agreements in competitive employment marketplaces.