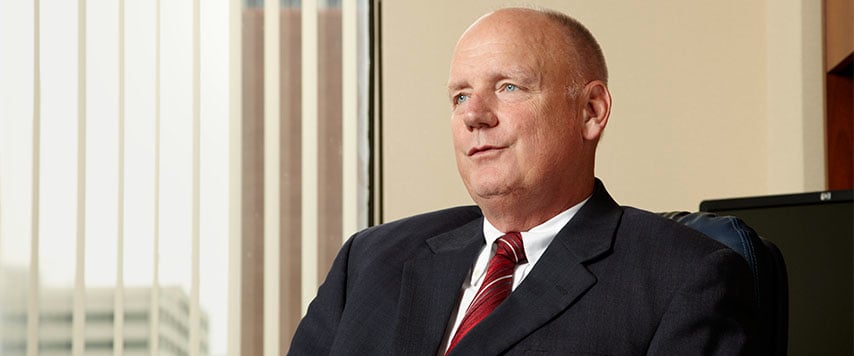 DAYTON and CINCINNATI, OH — [September 30, 2022] – The 5th edition of Benchmark Litigation, Labor & Employment has recognized Jeff Ireland as a Labor & Employment Star. Labor & Employment is the definitive guide to the region's leading litigation law firms and lawyers.
Benchmark Litigation is the only publication in the United States that focuses solely on litigation. The selection process involves an eight-month research period, in which the publisher's researchers conduct extensive interviews with litigators and their clients, and an examination of recent casework handled by the firms, with the goal of identifying "the firms and attorneys who have displayed the ability to consistently handle complex, high-stakes cases in multiple jurisdictions."
Benchmark Litigation Labor & Employment focuses exclusively on litigators and trial lawyers specifically within the practice areas of labor and employment. Recommendations are based on interviews with the nation's leading private practice lawyers and in-house counsel.
Jeff Ireland is one of the founding partners of Faruki PLL, and is a frequent mediator and arbitrator. His practice focuses on competitive issues (e.g., trade secrets, antitrust, false advertising, etc.) as well as class actions and employment. This year Jeff completed the Harvard Program on Mediation at Harvard Law School, that trains mediators to successfully resolve disputes by focusing on the development of a common understanding among the parties, an interest-based approach to mediation. For several years Jeff has been recognized as an America's Top 100 High Stakes Litigators by America's Top 100 LLC. Jeff has been recognized each year since its inception by his peers in the Ohio Super Lawyer pool as an Ohio Super Lawyer, rated as one of the top 10 attorneys in Cincinnati, and one of the top 50 in the state. He has repeatedly been selected for Best Lawyers in America®, and named "Lawyer of the Year" for several years. He is listed in Chambers USA: America's Leading Lawyers for Business. He has written articles for publication, and is a frequent lecturer at continuing legal education programs on various subjects relating to commercial litigation. He is a member of the Board of Governors of the Antitrust Section of the Ohio State Bar Association.
About Faruki+
Faruki PLL (www.ficlaw.com) is a litigation firm with offices in Dayton and Cincinnati that handles complex disputes, including intellectual property, class actions, competition-based litigation, employment, antitrust, privacy, commercial litigation, and arbitration. You can find Faruki PLL on LinkedIn (https://www.linkedin.com/company/faruki-ireland-&-cox-p-l-l-/) and Twitter at @FarukiMediaLaw. Also, visit https://www.ficlaw.com/blog/ the business litigation blog site, for the latest developments in business litigation, intellectual property, data security, communications and media, class actions, and employment.