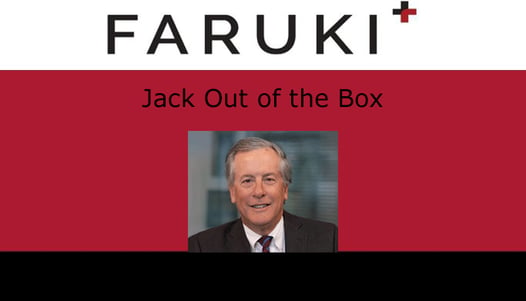 I've had several people ask me if I planned to post a blog about the Afroman case. It seems to be getting a fair amount of attention. But for those unfamiliar with Afroman or the case, here's a quick update. Joseph Foreman is a rapper better known as "Afroman." He lives in Winchester Ohio. In August, 2022 a number of officers from the Adams County Sheriff's Office executed a search warrant on Mr. Foreman's home. Mr. Foreman wasn't home at the time, but his wife recorded the search on her cell phone, and surveillance cameras installed at the home did as well.
Thereafter, Mr. Foreman created music videos that featured some of the search warrant footage, including the images of the police who executed the warrant. Mr. Foreman also put the likeness of some of the cops on t-shirts that he offers for sale at his appearances and on his social media platforms.
Seven cops have now sued Mr. Foreman, raising a number of counts, but all arising from his use of their likeness. They all claim they have suffered damages in the form of lost profits attributable to the use of their personas. They also claim that they have suffered humiliation, ridicule, mental distress, embarrassment and loss of reputation.
I think the people who asked if I planned to blog were reacting to what at first blush seems like a case brought by vindictive cops who don't get the joke. And that may be to an extent. Some of the claims aren't likely to withstand a motion to dismiss. For example, I doubt they can recover for the alleged "loss of reputation." Loss of reputation is a remedy for defamation. And defamation requires a false statement. The police may not like the footage of the search being all over the internet, but there's nothing false about it. And generally, it's hard for me to see any claim arising from the music videos themselves. That is a work of artistic expression using footage of police doing their jobs. Mr. Foreman likely has First Amendment protection there.
But, having said all of that, the police whose pictures appear on merchandise may have a valid claim for some or all of the profits Mr. Foreman has realized on sales of the merchandise. There are certainly some defenses available, but in Ohio there is a statutory and common law right to sue for a breach of the "right of publicity." Very simply, the law allows people to recoup the value arising from a commercial use of their likeness. Slapping someone's picture on a shirt likely qualifies.
It's very early in the proceedings, but it will be interesting to see how this shakes out. But for now, here's a video to enjoy.