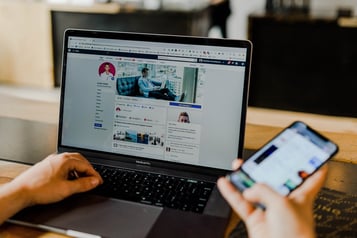 With the dawn of the digital age came a new era of communication. The Internet offers a wide range of platforms, such as websites, blogs, podcasts and social media, for businesses and media outlets to reach their customers. These vehicles provide great opportunities to increase awareness, demonstrate thought leadership and garner sales leads. But they also ushered in additional risks in the form of defamation, false advertising, consumer fraud and trademark infringement.
If your business relies on mass communications, whether through digital platforms or more traditional outlets such as newspaper, television, cable and radio, here's why you should leverage a media and communications lawyer to protect you from risk.
Pre-Publication and Pre-Broadcast Review
The best way to mitigate issues caused by problematic communications is to stop these messages before they are distributed in the first place. A good media communications lawyer is up to date on the latest laws and regulations regarding what is admissible as free speech and what will cause legal problems. A media communications lawyer can also identify risks for trademark infringement, false advertising claims and intellectual property theft before they cause problems.
Online Takedown Assistance
Sometimes, companies are forced to deal with competitors using their original content or work without their permission or posting false messages that could be harmful to their business. There are laws that protect against such behavior, and you can utilize them to your advantage with the right knowledge. In these instances, a media communications lawyer can assist your efforts to have the stolen content or disparaging messages removed.
Defamation and Privacy Claims Defense
While proactive measures are best, sometimes mass communications result in lawsuits involving claims of defamation or invasion of privacy. In situations such as these, having the right media communications lawyer with the proper trial experience is of utmost importance to protect your business interests.
There are many other risks for companies who rely on mass communications for their business that are not covered in this article. If you have questions about your business communications, you should speak to an experienced media and communications lawyer. At Faruki PLL, our lawyers have a deep understanding of the laws surrounding media and communications, and the reputation as seasoned trial lawyers for additional leverage if litigation becomes necessary. Contact us today if you have questions about media and communications law in Ohio.