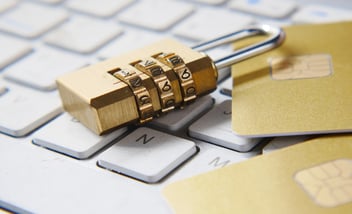 "The difference between a company's success or failure depends on its ability to quickly and efficiently collect, use, share and store information." Those words are from Faruki PLL, one of Ohio's leading law firms.
Data is A Valuable Commodity
Online and digital communications present both opportunities and risks – the risks are often associated with data privacy and data security. Data is a valuable commodity – it has even been described as the 'new oil.' How it is handled and stored therefore has important legal implications for businesses.
What is the Difference Between Data Privacy and Data Security?
While data privacy and data security are related, they are not the same thing. Data privacy focuses on how personal data is collected, used, and shared. It is all about the rights of individuals with respect to their personal information.
Data security, on the other hand, is focused on protecting personal data from any unauthorized third-party access or malicious cyber attacks and exploitation of data. It is set up to protect personal data using different methods and techniques to ensure data safety.
Complying With Legislation
The number of data breaches, attempted breaches, as well as the sophistication of data hackers is growing each year. While there is no single solution to offer protection, by establishing effective policies and procedures businesses can ensure their and their customers' data is safe and secure. These policies are understandably complicated and need to meet the requirements of extensive existing (and future) legislation, particularly around data security.
Don't Try to Go It Alone
Facing the challenge of data privacy and security requires a highly professional approach. There is no room for mistakes or data breaches. One breach could cost millions and ruin your reputation – is it worth the risk? For this reason, businesses are strongly recommended to consult with law firms who specialize in this area to ensure they meet all the necessary requirements.
How Faruki Can Help
Since its inception in 1989, Faruki PLL has acted as trusted counsel to businesses in all matters relating to data security and privacy. The firm's lawyers have a deep understanding of the laws surrounding data privacy and security in Ohio and beyond. The firm also has the reputation as seasoned trial lawyers for additional leverage if litigation ever becomes necessary. Contact us today if you have any questions.