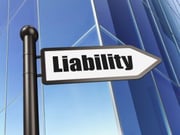 The U.S. Supreme Court will soon be taking a second crack at determining whether corporations can be liable under the Alien Tort Statute ("ATS"), 28 U.S.C. §1350. The ATS, which is a unique statute passed by the very first Congress in 1789, has been increasingly used over the past few decades to compensate victims for human rights violations in foreign nations. It provides, in full, that "[t]he district courts shall have original jurisdiction of any civil action by an alien for a tort only, committed in violation of the law of nations or a treaty of the United States."
The plaintiffs in Jesner v. Arab Bank, PLC, No. 16-499, are aliens who are suing the Arab Bank, a corporation headquartered in the country of Jordan with branches in various places around the world, including New York. In re Arab Bank , PLC Alien Tort Statute Litig., 808 F.3d 144, 147, 149-150 (2d Cir. 2015). The plaintiffs allege that Arab Bank financed and facilitated various terrorist organizations involved in terrorist attacks against Israeli citizens overseas. The plaintiffs were injured or captured outside of the U.S. by terrorists, or are family members and estate representatives of those who were injured, captured, or killed.
Victims have made successful claims under the ATS against individual people. For example, in Cabello v. Fernandez-Larios, 402 F.3d 1148 (11th Cir. 2005) (per curiam), the survivors of an executed Chilean economist brought claims against a former Chilean military officer who allegedly participated in the torture and execution of the economist following a coup d'etat. The Eleventh Circuit held that the ATS provided for private causes of action, and it affirmed a jury verdict of compensatory and punitive damages.
The Supreme Court first granted certiorari on the issue of whether corporations can be held liable under the ATS in Kiobel v. Royal Dutch Petroleum Co., 596 U.S. 108, 133 S. Ct. 1659 (2013), but it never ruled on the issue. Now the issue is again before the Court following the Second Circuit's decision in Jesner, which held that the ATS prohibits corporate liability and therefore affirmed dismissal of the claim. In addition to the obvious effect that it would have on avenues for recovery by future victims of overseas human rights violations, the Supreme Court's decision on the issue could affect the prevalence of future expansion by foreign corporations into the United States, as well as foreign relations.
Oral argument in Jesner is scheduled for October 11, 2017.