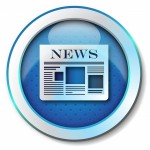 On December 28, 2015, Jones Day and Faruki Ireland & Cox, as co-counsel, filed a petition for certiorari with the U.S. Supreme Court asking it to review a class certification decision of the U.S. District Court in Cincinnati and the Sixth Circuit. The case involves a probiotic supplement and the District Court's decision to certify a consumer class. The question presented addresses the obligation, if any, of the District Court to consider evidence at the class certification hearing, specifically evidence that class cohesion is absent because some of the putative class members benefited from the product and cannot be included in the class. The petition also presents the question of whether plaintiffs must demonstrate some method to identify class members prior to class certification. For more information, contact Jeff Ireland, lead trial counsel.
Our firm has been shortlisted for the 2016 Benchmark Litigation Award as the 2016 Ohio Firm of the Year. The winner among the nominees will be announced in New York in early 2016. For years, Faruki Ireland & Cox has been listed in the Benchmark litigation directory as one of Ohio's leading litigation firms; Charlie Faruki and Jeff Ireland are annually designated as Ohio Litigation Stars.
Ohio's Super Lawyers poll results were released in December with several FIC lawyers receiving the honor for 2016. Once again Charlie Faruki is ranked in the Top 10 Lawyers in Ohio; Charlie ranked No. 2 this year. Each year for most of the past 10 years, Charlie has been in the Top 10. Jeff Ireland ranked among the top 50 attorneys in Cincinnati, and Jeff Cox is also identified as a Super Lawyer. Brian Wright and Erin Rhinehart were recognized again as Super Lawyers Rising Stars. The Super Lawyers' patented selection process begins with nominations of attorneys by their peers, and independent third-party research across 12 key categories, conducted by an attorney-led research team.
Charlie Faruki spoke at the Federal Bar Association's Federal Court Practice seminar in December. That seminar is required for admission to practice in the U.S. District Court for the Southern District of Ohio. Charlie's topic was the "Overview of Removal to Federal Court," in which he explained the details and procedural considerations involved in removing a case to district court.
Also in December, Charlie Faruki spoke at a continuing legal education program sponsored by the Dayton Bar Association. The Federal Practice Update program is taught annually. For over ten years, one of the federal judges and Charlie have jointly presented an annual discussion of Sixth Circuit civil procedure developments, which also covers some aspects of the federal courts' treatment of substantive law.
Scot Ganow presented a webinar for ePlace Solutions on data breach. In his presentation, Scot provided a retrospective on the past ten years of data breaches, what we have learned and what to expect in business in the years to come.
On Friday, December 11, Zachary Heck delivered a presentation on ethical considerations surrounding social media use by legal professionals to the Dayton Intellectual Property Law Association. Zach explained how a lawyer's social media presence, whether initiated by the lawyer or a complete stranger, can be subject to disciplinary review. Zach answered questions from the audience and provided tips on how lawyers can maintain a vibrant social media presence while also abiding by the models rules of professional conduct.
On December 17, Zachary Heck achieved designation by the International Association of Privacy Professionals ("IAPP") as a Certified Information Privacy Professional for United States Laws and Regulations ("CIPP/US"). The IAPP is a globally-recognized credentialing program in information privacy. With this certification, Zach continues to grow our firm's practice of identifying, evaluating, and managing risks associated with privacy and cybersecurity issues, while also advising clients on compliance with U.S. state and federal privacy regulations, information security practices, and data breach notification procedures.
Faruki Ireland & Cox has moved its Dayton office. Our new address is 110 North Main Street, Suite 1600, Dayton, Ohio 45402. We are thrilled to move into a beautiful space that suits our needs better and remain downtown. For directions, click here.