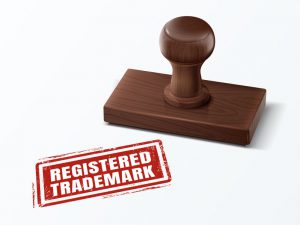 In June of this year, in Iancu v. Brunetti, 139 S.Ct. 2294 (2019) the Supreme Court struck down the statutory prohibition on federal registration of a so-called "scandalous" trademark -- in this instance, "FUCT" – as conflicting with the First Amendment guarantee of free speech. The Court's decision, as predicted by most observers, was consistent with its decision last year in Matal v. Tam, 137 S.Ct. 1744 (2017), in which the Court held that the similar prohibition on registering "disparaging" trademarks violated the First Amendment.
Brunetti is of interest because six Justices of the Court, including Justices on both the left and right sides of the ideological spectrum, vigorously endorsed the First Amendment, brushing aside the opinions of the three remaining Justices that the court should have salvaged the prohibition by narrowing its scope to "obscene" or "lewd" trademarks. The decision could therefore be useful precedent for parties seeking to strike down in their entirety other laws or regulations offending the First Amendment.
The context of this particular First Amendment dispute is trademark registration. Registration of a trademark with the United States Patent and Trademark Office (PTO) is strictly voluntary; unregistered marks are still enforceable under federal and state law. However, registration "confers important legal rights and benefits." B&B Hardware, Inc. v. Hargis Indus., 135 S.Ct. 1293, 1300 (2015).
Brunetti and last year's decision Tam both involved 15 U.S.C. Section 1052(a), which prohibits the PTO from registering a trademark that constitutes "immoral, deceptive, or scandalous matter; or matter which may disparage or falsely suggest a connection with persons, living or dead, institutions, beliefs, or national symbols or bring them into contempt or disrepute."
The prohibition on a mark that "disparage[s]" was at issue in Tam. The PTO refused to register a trademark used by an Asian-American rock group on the ground that the mark was an ethnic slur, although the group's leader said he chose it in order to "'reclaim' and 'take ownership' of stereotypes about people of Asian ethnicity." Tam, 137 S.Ct. at 1754. The Court ruled that the "disparaging" prohibition violated the First Amendment. There was no majority opinion, but as characterized by Justice Kagan in Brunetti, "all the Justices agreed on two propositions. First, if a trademark registration bar is viewpoint-based, it is unconstitutional. . . . And second, the disparagement bar was viewpoint-based." Brunetti, slip op. at 4.
Brunetti, unlike Tam, did not involve the "disparaging" prohibition, but rather Section 1052(a)'s prohibition on registering "immoral . . . or scandalous matter." Citing that provision, the PTO denied registration of the trademark "FUCT" for use on clothing products, because the mark evokes the past participle of a common English profanity (a finding that the applicant, rather disingenuously, contested). The PTO also refused to register Brunetti's trademark in part because of its use in connection with images that conveyed "extreme misogyny," "extreme nihilism," and "anti-social imagery." The Court of Appeals for the Federal Circuit, however, held that the "immoral" / "scandalous" prohibition violates the First Amendment because it "impermissibly discriminates based on content." In re Brunetti, 877 F.3d 1330, 1341 (Fed. Cir. 2017).
At the Supreme Court, Justice Kagan's majority opinion in Brunetti, relying on dictionary definitions, had no trouble concluding that a prohibition on marks that are "immoral" (defined as "inconsistent with rectitude, purity, or good morals") or "scandalous" (defined as "disgraceful," "offensive," or "disreputable") is viewpoint-based. Brunetti, slip op. at 56. On its face, "[t]he Lanham Act allows registration of marks when their message accord with, but not when their messages defy, society's sense of decency or propriety." Id. at 6. The statute thus declares that marks "inducing societal nods of approval" are allowed and those "provoking offense and condemnation" are not, which, the Court concluded, is unconstitutional viewpoint discrimination. Id.
The government argued as a fall-back position that the statute should be narrowly construed to prohibit only "vulgar" or "lewd" marks. Id. at 9. The majority of the Court rejected that suggestion as inconsistent with the statutory language.
Three justices, though, including Chief Justice Roberts, dissented on the issue of a "narrowing construction." Justice Roberts stated that marks that offend only by their "mode of expression," i.e., those that are "obscene, vulgar, or profane," can be prohibited without violating the First Amendment, and "such a narrowing construction is appropriate in this context." Roberts Opinion, slip op. at 2. The First Amendment should not "require the Government to give aid and comfort" to persons expressing themselves in "obscene" or "profane" ways. Id. Justice Breyer's dissent was similar, while also appealing to the authority of "scientific evidence" for a restrictive approach. Breyer, Opinion, slip op. 6 ("scientific evidence" suggests that certain highly vulgar words have an adverse psychological and emotional impact). Justice Sotomayor's dissent focused on justifying a narrowing construction that would apply only to a "small group of lewd words" (Sotomayor Opinion, slip op. at 6) and "at least one particularly egregious racial epithet" (id. at 7 n.5), and, like the other dissents, noted that "the court has in the past accepted or applied similarly narrow constructions to avoid constitutional infirmities." Id. at 8-9.
Nevertheless, six of the Justices had no trouble ruling the statute unconstitutional without attempting a narrowing construction. It will be interesting to see whether the Court – if given the opportunity – will follow that same practice in other contexts involving free speech rights, for example public universities' speech codes and codes of conduct relating to harassment.