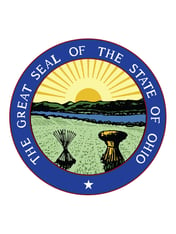 I was researching information about the history of the Ohio Supreme Court, and the first place I decided to look was at the Ohio Supreme Court's website. As a practicing attorney in Ohio, I was already familiar with some aspects of the Court's website. I go to it often to search for court opinions or if I want a quick look at the Ohio Rules of Civil Procedure or Ohio Rules of Evidence or to find a statute in the Ohio Revised Code. But the Court's website is home to so much more than that. It is really a treasure trove of information and resources for everyone – attorneys and non-attorneys alike.
Not only does the Ohio Supreme Court's website have information about the history of the Court, with a timeline of events in the Court's history, but also you can find information about the Thomas J. Moyer Ohio Justice Center (which houses the Court and administrative offices) and about all of the current and former Supreme Court justices. You can view information about all of the Ohio Supreme Court justices since 1803, organized by term, and their bios are available to read as well. There is an excellent presentation of the structure of the Ohio judicial system, via charts, text, and even video. The Court's website provides a breakdown of the Twelve District Courts of Appeals referencing which Courts of Common Pleas are within each District, and provides links that you can follow to the various websites of all of the courts and the applicable local rules of those courts.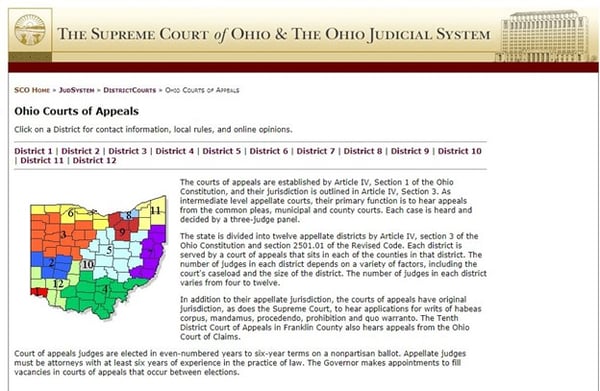 For attorneys, in addition to providing search capabilities to find opinions decided throughout Ohio, and links to the Ohio Statutes and Rules, the website also provides valuable information on all areas that might be of concern to the lawyer, from bar admissions requirements to CLE reporting requirements to an array of "Professionalism's Dos and Don'ts". Information about various court committees and task forces is also available. On top of all of that, the Ohio Supreme Court website also includes links to other "Related Websites." The links to the Related Websites include links to the Federal Government and its assorted branches, along with links to the Ohio State government and agency websites.
For those teachers and students looking for excellent materials on civics, especially given today's need for more remote learning capabilities, the Ohio Supreme Court website provides those tools as well. There is, in fact, an entire "Civics Education Section."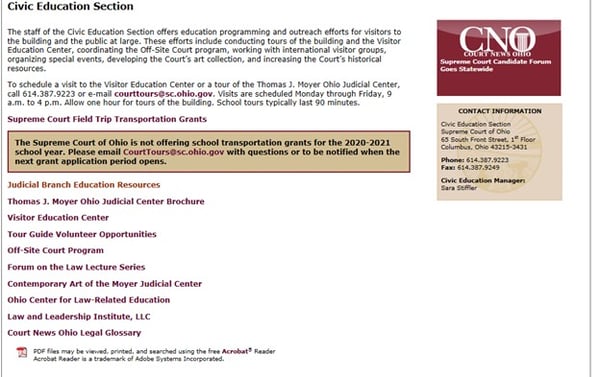 The Civics Education materials available online include free lesson plans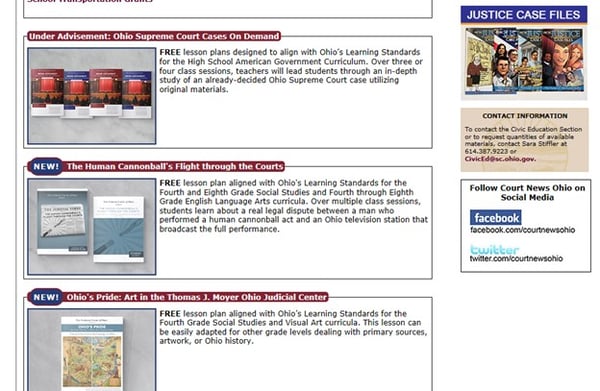 and other assorted printed materials and video resources.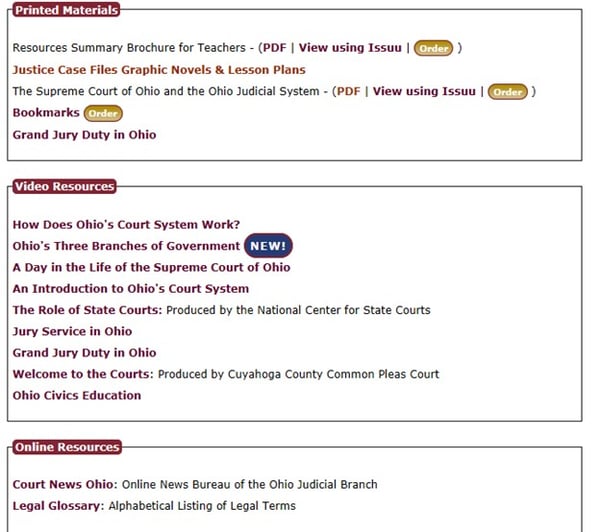 Enough cannot be said about how thorough and robust the information is that is made available by the Ohio Supreme Court at its website. Take some time and go treasure hunting here. You might be surprised at what you find!