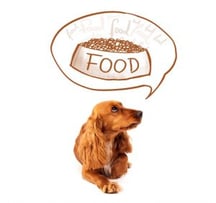 In my previous blog "Does a Herbicide Make Rachael Ray's Nutrish Dog Food Not 'Nutrish'? One Pet Owner Thinks So," I noted that the court in Parks v. Ainsworth Pet Nutrition LLC, S.D.N.Y. No. 1:18-cv-06936, had set dates for briefing on the Defendant's (Rachel Ray Nutrish via Ainsworth Pet Nutrition LLC) motion to dismiss the class action complaint asserting false advertising and deceptive marketing claims against it. In that class action, the plaintiff alleged that Rachael Ray Nutrish's labeling of its premium dog food as "Natural" was deceptive and misleading because the product contained the trace presence of the ubiquitous herbicide glyphosate. Briefing on Rachael Ray Nutrish's motion to dismiss was finally completed on February 1, 2019, when the plaintiff filed its sur-reply in opposition to the motion to dismiss.
In the motion to dismiss, Rachael Ray Nutrish argued various grounds for dismissal, including among others, preemption and the primary jurisdiction doctrine, but a principal argument was that the complaint failed to state any plausible claim for relief because no reasonable consumer would be materially misled by the label containing the word "Natural" – that is, no reasonable consumer would expect a product with a label stating it is "Natural" to be completely free from any amount of glyphosate. Id. at 5. Rachael Ray Nutrish argued that no reasonable consumer would be misled because its Nutrish dog food is in compliance with all relevant regulations and the plaintiff's allegations would require the "products to meet a standard that was more strenuous than the most restrictive federal labeling requirements" including those that govern products that are labeled "organic" (which are held to higher standards). Id. at 7. Indeed, the FDA allows certain amounts of pesticides and chemical residue in products, including organic products, so long as they are below the regulatory tolerance levels. Id. In addition, although it has requested public comment regarding the understanding of the word "natural," the FDA has reiterated its long standing position that it defines the term "natural" in a manner such that the presence of an herbicide due to production methods does not make the product not "natural." Id.
In support of its motion, Rachael Ray Nutrish cited other cases where the plaintiffs tried to sue a product labeled "natural" based on the presence of glyphosate and those cases were dismissed, including In re General Mills Glyphosate Litigation, D. Minn. Civil File No. 16-2869. In In Re General Mills, the plaintiff, who was also represented by the same counsel representing the plaintiff against Rachael Ray Nutrish, alleged that Nature Valley products labeled "Made with 100% Natural Whole Grain Oats" were deceptive because the products contained trace amounts of glyphosate. The court there entered an order dismissing the complaint, concluding that the plaintiffs "failed to plausibly allege that the statement 'Made with 100% Natural Whole Grain Oats' means, or could be interpreted by a reasonable consumer to mean, that there is no trace glyphosate" in the products. Order, p. 14. The court further concluded that "[i]t would be nearly impossible to produce a processed food with no trace of any synthetic molecule" and "[t]he representation 'Made with 100% Natural Whole Grain Oats' cannot plausibly be interpreted to be more restrictive with regard to synthetic residue than the standard for labelling a product as 'organic' under federal law." Id. at 16.
In its opposition to Rachel Ray Nutrish's motion to dismiss, the plaintiff argued that he sufficiently plead material misrepresentations in that reasonable consumers do understand the term "Natural" to mean "free from substances like [glyphosate]." Opposition, p. 3. Plaintiff argued that "[i]f glyphosate is in the Products at any level, as the Complaint alleges that it is . . ., then the Products cannot be called 'Natural.' No arguing about the particular level of the synthetic biocide will change that." Id. at 9 (emphasis in original). The plaintiff further argued that compliance with FDA regulations was "irrelevant" and does not protect against a claim of deceptive marketing. Id. at 11. This is because a reasonable consumer does not know of or understand pesticide residue allowances. Id. at 14. To distinguish In re General Mills, the plaintiff argued that in that case the label stated "made with natural oats" whereas in this case, the Nutrish label represents that its entire product is "Natural;" therefore, "the presence of an unnatural substance in any portion of the Products renders the representation false." Id. at 20 (emphasis in original).
In response to the plaintiff's opposition, Rachael Ray Nutrish came out swinging, calling plaintiff's counsel "a serial filer of identical cases across the country" (the plaintiff's counsel appears to be named counsel in at least seven other cases relating to the presence of glyphosate found in food and beverages) and focusing the court's attention on the very recently dismissed case (also brought by plaintiff's counsel) Axon v. Citrus World, Inc., E.D.N.Y. No. 18-cv-4162. On December 10, 2018, the court in Axon entered its Opinion & Order "concluding that 'it is not plausible to allege that a reasonable consumer would interpret the brand label "Florida's Natural" as meaning that the product contains no traces of glyphosate.'" Reply, p. 2. Rachael Ray Nutrish pointed out that the Axon case rejected the same arguments made by the plaintiff here, id. at 5-6, and indeed, the court in Axon found that the reasoning in In re General Mills was persuasive. As such, Rachael Ray Nutrish explained the federal regulatory landscape therefore was relevant and "a useful metric for determining what allegedly deceptive conduct would materially mislead a reasonable consumer." Id at 12. In addition, the actual level of glyphosate "[wa]s in fact relevant to Plaintiff's claims" but as pointed out by Rachael Ray Nutrish, plaintiff failed to attach the lab results that allegedly show that consumers understand that the word "natural" means absolutely no amount of glyphosate in the product. Id. at 6.
In light of Rachael Ray Nutrish's reply and the intervening dismissal of the Axon case, which was also brought by the plaintiff's counsel and alleging the same claims regarding the presence of glyphosate, the plaintiff asked the court to stay the Nutrish litigation pending the appeal of Axon or, in the alternative, to allow the plaintiff to file a sur-reply. The court denied the request for a stay and permitted the plaintiff to file a sur-reply, which the plaintiff did on February 1, 2019. In the sur-reply, the plaintiff tried to distinguish Axon by arguing that in Axon the plaintiff alleged that the brand name "Florida's Natural" was what was deceptive whereas here, Rachael Ray Nutrish "has made a specific representation about the Products at issue" -- that they are "Natural Food for Dogs." Id. at 2. "Plaintiff . . . has not challenged the brand name, such as whether the Products are 'Nutrish,' i.e. nutritious." Id. Thus, argues the plaintiff, the two cases are not the same. The plaintiff also takes time to address Rachael Ray Nutrish's "personal attacks" on plaintiff's counsel by stating "[a]d hominem jabs, however, do not make a valid legal argument -- otherwise Plaintiff . . . would refer to Rachael Ray Nutrish's counsel as a serial maker of these same arguments against consumers, with only mixed results." Id. at 3 n.2.
Now it is in the hands of Judge Louis L. Stanton who will decide whether the complaint must be dismissed or not. Recent cases show a split among the courts as to whether a plaintiff can survive a motion to dismiss when alleging false and misleading misrepresentations/advertising based on the presence of glyphosate in products, even if below the FDA approved tolerance levels. Compare In re Gen. Mills (dismissed complaint); Axon (dismissed complaint); Gibson v. Quaker Oats Co., N.D. Ill. Civil Action No. 16 CV 4853, Aug. 14, 2017 Order and Opinion (dismissed complaint based on preemption; the plaintiff's counsel in the Rachael Ray Nutrish case among counsel listed on behalf of the plaintiffs in this case) with Organic Consumers Ass'n v. Ben & Jerry's Homemade, Inc., Super Ct. D.C. Case No. 2018 CA 004850 B, Jan. 7, 2019 Order Denying Defendants' Motion to Dismiss (the plaintiff's counsel involved); Tran v. Sioux Honey Ass'n, Coop., C.D. Cal. Case No. 8:17-cv-110-JLS-JCGx, Aug. 20, 2018 Order (motion to dismiss denied; the plaintiff's counsel is named counsel here); Organic Consumers Ass'n v. Bigelow Tea Co., Super. Ct. D.C.. Case No. 2017 CA 008375 B, Oct. 31, 2018 Order (same); Organic Consumers Ass'n v. Gen. Mills, Inc., Super. Ct. D.C. Case No. 2016 CA 6309 B, July 6, 2017 Order (same).