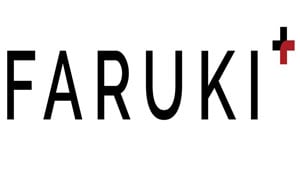 On June 15, 2021, the U.S. Equal Employment Opportunity Commission ("EEOC") celebrated the one-year anniversary of the landmark U.S. Supreme Court decision in Bostock v. Clayton County, No. 17-1618 (S. Ct. June 15, 2020) and Pride Month by releasing new resources aimed at educating employers and employees about the rights of applicants and workers to be free from sexual orientation and gender identity discrimination.
Bostock involved a trio of cases alleging discrimination against LGBTQ+ workers, which the U.S. Supreme Court decided together in a single opinion. Bostock, a child welfare services coordinator, was fired after his employer learned he had joined a gay softball league. Zarda, a skydiving instructor, was fired after his employer learned he was gay. Stephens, a funeral director, was fired after her employer learned that she was going to transition from male to female. In deciding these cases, the U.S. Supreme Court held that employment discrimination based on sexual orientation (Bostock and Zarda) or transgender status (Stephens) is discrimination "because of sex" and Title VII prohibits employers from taking an employee's sexual orientation or transgender status into account when making employment-related decisions.
In the EEOC materials, the EEOC reiterates that employers cannot discriminate, create, or tolerate harassment against straight or cisgender (someone whose gender identity corresponds with the sex assigned at birth) individuals. The EEOC emphasizes that employers cannot:
Discriminate against individuals based on sexual orientation or gender identity with respect to any aspect of employment, including hiring, firing, furloughs, reductions in force, promotions, demotions, discipline, training, work assignments, pay, overtime, other compensation, fringe benefits or any other term or condition of employment.
Create or tolerate harassment based on sexual orientation or gender identity, including harassment by customers or clients. Harassment can include offensive or derogatory remarks about sexual orientation (e.g., being gay or straight). Harassment can also include, for example, offensive or derogatory remarks about a person's transgender status or gender transition. Although accidental misuse of a transgender employee's preferred name and pronouns does not violate Title VII, intentionally and repeatedly using the wrong name and pronouns to refer to a transgender employee could contribute to an unlawful hostile work environment.
Fire, refuse to hire, or take assignments away from someone (or discriminate in any other way) because customers or clients would prefer to work with people who have a different sexual orientation or gender identity. Employers also are not allowed to segregate employees based on actual or perceived customer preferences.
Prohibit a transgender person from dressing or presenting consistent with that person's gender identity would constitute sex discrimination.
Discriminate because an individual does not conform to a sex-based stereotype about feminine or masculine behavior (whether or not an employer knows the individual's sexual orientation or gender identity).
Deny an employee equal access to a bathroom, locker room, or shower that corresponds to the employee's gender identity. If an employer has separate bathrooms, locker rooms, or showers for men and women, all men (including transgender men) should be allowed to use the men's facilities and all women (including transgender women) should be allowed to use the women's facilities.
Retaliate against any employee for opposing employment discrimination that the employee reasonably believes is unlawful, filing an EEOC charge or complaint, or participating in any investigation, hearing, or other proceeding connected to Title VII enforcement.
Recognizing the potential for conflict between employers and employees with sincerely held religious beliefs and LGBTQ+ employees and applicants, the EEOC explains that "Courts and the EEOC consider and apply, on a case by case basis, any religious defenses to discrimination claims, under Title VII and other applicable laws. For more information on those defenses and other issues related to religious organizations and discrimination based on religion, see EEOC Compliance Manual, Section 12: Religious Discrimination. Other defenses might also be available to employers depending on the facts of a particular case."
Faruki+ remains committed to diversity, equity, and inclusion. The firm values and respects every individual regardless of race, ethnicity, gender, sexual orientation, gender identity, religion, age, relationship status or physical ability. The firm participates in and supports many programs aimed at diversity, equity, and inclusion. Faruki+ also incorporates DEI training into our Faruki University curriculum.
Faruki+ believes that our diversity, equity, and inclusion commitment and efforts are important and help us to better serve our clients, broaden our points of view, and overcome our own implicit biases.