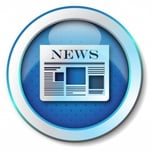 The 2017 edition of Super Lawyers Magazine has recognized several Faruki Ireland & Cox P.L.L. attorneys for their noteworthy talents in law.
Attorney's Recognized:
Partner, Charlie Faruki has been named to the 2017 edition of Ohio Super Lawyers receiving the second-most votes this year. He has made the "Top 10 in Ohio" list consecutively since the poll began in 2004, and was also listed to the "Top 50 Attorneys in Cincinnati" list this year. Click for complete article.