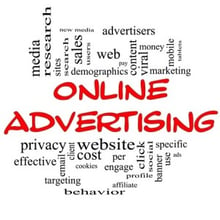 Sure, every advertiser knows to tell the truth. But, like so many things, when it comes to social media people seem to forget the basics. As the Federal Trade Commission (FTC) recently reminded everyone, "[t]ruth in advertising is important in all media," including social media, blogs, and online videos. The FTC's Endorsement Guides: What People Are Asking (May 2015) (the "Guides"). So what is the one thing every online marketer needs to remember? DISCLOSE.
Disclosures are not new. The FTC first issued guidelines on endorsements and testimonials over thirty years ago. 16 C.F.R. §255.5 ("Disclosure of material connections"). Over the years, the FTC has updated its Guides and amended Part 255 of the federal regulations. Notwithstanding, companies, ad agencies, and public relations firms continue to provoke action by the FTC with their online marketing efforts. Therefore, as digital advertising continues to grow at exponential rates for traditional and non-traditional marketers, every online marketer should take care to understand the applicable laws and prepare accordingly.
Am I an online marketer?
Not sure if you are an online marketer? Take this short quiz.
1. Do you work for a company with an online presence (e.g., your company has a website, Facebook page, Twitter feed, etc.)?
2. Do you work for a public relations firm with clients that have an online presence?
3. Do you work for an advertising or marketing agency with clients that have an online presence?
4. Do you get paid (or receive free or discounted products or services) to blog reviews?
If you answered "yes" to any of these questions, then you are an online marketer, and you must DISCLOSE.
Why Should I Disclose?
You may be thinking, why do I need to know this; isn't it the responsibility of the company whose products or services are being promoted? While the company is ultimately responsible for what others do on its behalf, the FTC and private litigants are enforcing these rules more aggressively and targeting advertising agencies and public relation firms in the process.
For example, last fall, the FTC settled with Machinima, Inc., a California-based company that produces and distributes content relating to video games and gaming culture via a multi-channel network on YouTube. Machinima was hired by Microsoft Corporation and its advertising agency Starcom MediaVest Group, Inc. to promote Microsoft's Xbox One and newly launched games. According to the FTC complaint, Machinima paid "influencers" up to $30,000 to post YouTube videos endorsing the gaming system, games, and to create "buzz" in the gamer community. Machinima, however, failed to require its influencers to disclose that their reviews were incentivized. Interestingly, the FTC did not go after Microsoft or its advertising agency because of Microsoft's "robust compliance program." In a letter sent to Microsoft and Starcom, the FTC explained that:
"The failures to disclose here appear to be isolated incidents that occurred in spite of, and not in the absence of, policies and procedures designed to prevent such lapses. Microsoft had a robust compliance program in place when the Xbox One campaign was launched, including specific legal and marketing guidelines concerning the FTC's Endorsement Guides, 16 C.P.R. Part 255, and relevant training made available to employees, vendors and Starcom personnel."
Aside from it being good practice not to deceive people, disclosure is a strong defense to deceptive advertising claims – whether those claims are lodged by the FTC or private litigants under state or federal laws. Section 5 of the Federal Trade Commission Act (15 U.S.C. §45) prohibits "unfair or deceptive acts or practices in or affecting commerce." In 2015, the FTC was very vocal about the need for disclosures in online advertising, and that those companies that fail to heed its warnings should not be surprised to find themselves the subject of an investigation. In September 2015, in a keynote address at the Better Business Bureau's National Advertising Division's Annual Conference, FTC Commissioner Julie Brill stated that,
"With the rapid rise of social media and constant connectivity through more and more devices swapping more and more information, we are entering the democratization of truth. Consumers are making decisions based on information and reviews they read online not knowing or understanding fully that companies may be monetizing the reviews, paying bloggers, and causing employees to tweet in support of their products on personal Twitter accounts. . . . If there is a connection between an endorser and an advertiser that would affect how consumers evaluate the review, that connection must be clearly and conspicuously disclosed."
Typically, competitors will police violations of the FTC Guides by alerting the FTC or filing a complaint with the NAD. Failure to participate in NAD proceedings, or comply with the NAD's decisions, can result in a referral to the FTC.
In addition to staying on the good side of the FTC, disclosures can help deter and defend private lawsuits filed by individuals – either on their own behalf, or on behalf of a class of consumers – under state and federal consumer protection and false advertising laws. Remedies that the FTC and courts have imposed include cease-and-desist orders prohibiting the deceptive practice or advertisement from continuing, civil penalties, corrective advertising, and attorneys' fees.
What Should I Disclose?
Any material connection between the promoter and the company (product or service) being promoted should be disclosed. A "material connection" can include an ownership interest in the company, employment by the company, receipt of free or discounted goods or services, or familial relationships. In other words, a material connection is anything that a reasonable consumer would rely on when evaluating the endorsement or review. Or, as the Guides put it, "if there's a connection between an endorser and the marketer that consumers would not expect and it would affect how consumers evaluate the endorsement, that connection should be disclosed."
Some recent digital marketing tactics that have drawn the ire of the FTC involve use of employees' personal Twitter accounts to post comments and product reviews as ordinary customers. In August 2010, the FTC settled with Reverb Communications Inc., a public relations firm hired by video game developers to promote its new games. Reverb had its employees tweet game reviews using their personal Twitter accounts without disclosing their relationship to the gaming company.
More recently, Deutsch LA settled with the FTC in response to allegations that the advertising company encouraged its employees to use their personal Twitter accounts to tweet about the agency's client's new products. The settlement prohibits Deutsch from engaging in similar conduct in the future.
How Should I Disclose?
The Guides provide a number of examples on how to disclose depending on the online platform (Twitter, YouTube, etc.), and type of disclosure (endorsement, sweepstakes, etc.). The bottom line, however, is all disclosures should be "clear and conspicuous." A clear and conspicuous disclosure is easy for the consumer to find and to understand. Following are a few rules of thumb to keep in mind when drafting a disclosure:
▪ Location. The disclosure should be in close proximity to the claim it relates. According to the Guides, the FTC considers "About Us" and "General Info" pages on company websites "obscure places." Don't hide the disclosure or make the consumer hunt for it.
▪ Readability. The language should be unambiguous, and the font of a size, color, and type that is easy to read.
▪ Frequency. While this rule applies to videos, it is important enough to mention here. The Guides encourage multiple disclosures throughout the video ad (not simply at the beginning or end where a consumer may miss it by skipping around), and are "on the screen long enough to be noticed, read, and understood."
What about character limits and other platform-specific restrictions? Remember, follow the general rules and apply them as is reasonable. You cannot ignore the disclosure requirements by advertising only on Twitter and blame the 140 character limit for not disclosing. #Ad #Sponsored #Sweepstakes are just a few examples of disclosures under 15 characters. Do the best you can. For more examples, check out the FTC's .com Disclosures: How to Make Effective Disclosures in Digital Advertising.
Monitor Disclosures
If the Machinima example teaches nothing else, it is that compliance programs are essential. Companies, advertisers, and promoters should adopt reasonable compliance programs to monitor online promotion of products and services. According to the Guides, the "scope of the program depends on the risk that deceptive practices . . . could cause consumer harm." In other words, if your company's (or client's) product may cause physical injury or significant financial loss, then the program should be more "robust" than a company (or client) selling headbands or t-shirts.
Of course, if you own a public relations or advertising agency, then your clients' products and services likely run the gamut. Generally, though, a good compliance program includes the following elements, which may be adjusted on a case-by-case basis.
▪ Guidance. Specific, written guidance (e.g. , a list of what endorsers/promoters can and cannot say about the product or service, and reminders to include adequate disclosures);
▪ Training. Train employees, advertising and public relations partners, and other appropriate vendors on your company's written guidance;
▪ Monitoring. Monitor your company's promotional network for compliance with the program; and
▪ Enforcement. Following up on questionable practices and taking corrective action is essential. Why take the time to develop a compliance program if you have no intention to enforce it?
Think of these compliance programs as more than simply a prophylactic measure. Consider a compliance program as part of your business development. Reputable companies are not likely to do business with an ad agency or PR firm that does not have an appropriate program in place. What if your firm is working to land a new client who asks you about your social media policies? Or, asks to see a copy of your firm's written compliance program for social media endorsements? Will you be able to email her a copy? Are you able to explain to prospects how your company is better prepared to protect them from false advertising claims because you train your employees on proper social media promotions and partner with other companies who are similarly prepared? Developing and implementing a solid compliance program puts your marketing firm at the forefront of these issues, demonstrates knowledge, know-how, and comfort navigating the sometimes turbulent waters of online marketing.