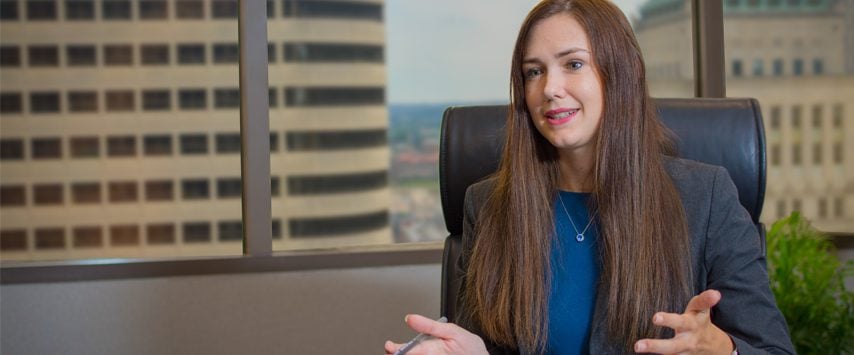 ATTORNEY
Melissa L. Watt
Melissa's practice focuses on complex business litigation and contract disputes. Melissa has experience in all aspects of the litigation process, from pre-litigation claim analysis to alternative dispute resolution to appeals.
Prior to joining the firm, Melissa clerked for Judge Pat DeWine – now Justice Pat DeWine – at Ohio's First District Court of Appeals. Melissa also started, co-owned, and operated her own business creating customizable training materials for manufacturing and industrial companies before attending law school.
A cum laude graduate of the University of Cincinnati College of Law, Melissa served as a judicial intern for U.S. District Court Judge Timothy Black and as an advocate in the Hamilton County Youth Court. Additionally, Melissa competed as a member of trial team, participated in Law Review, and assisted with preparation of appellate briefs for clients as a member of the Sixth Circuit Clinic.
Get in Touch
Melissa L. Watt
Attorney
(513) 632-0303
201 E. Fifth St., Suite 1420
Cincinnati, OH 45202